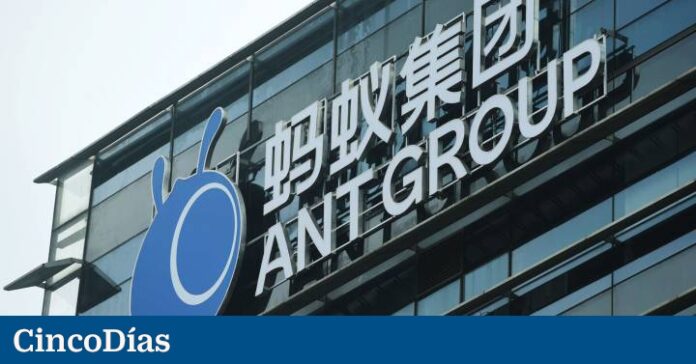 China's financial regulators on Sunday urged Ant Group to outline a concrete plan as soon as possible to meet your demands and fully understand the seriousness of the "rectification" work that you must undertake.
Regulators urged Ant to rectify illegal financial activities, including in its credit, insurance and wealth management businesses, and regulate its credit rating unit to protect personal information, said the deputy governor of the People's Bank of China (PBOC), Pan Gongsheng, after meeting with company representatives.
Ant Group said in a statement that it would establish a "rectification" working group and fully implement the regulatory requirements.
He Economic Daily, backed by the State, argued that Ant should meet the needs of the people and economic development, assuming effective corporate social responsibility.
Chinese regulators abruptly suspended Ant Group's initial public offering last month, which was to be the largest IPO in history to date, just two days before its shares began trading in Shanghai and Hong Kong.
The Chinese authorities wanted, as they indicated, that the firm, the largest digital payments platform in the world, be subject to the same capital and leverage regulation as the banks of the Asian country.
Ant's petition comes just three days after it became known that Chinese authorities have launched an antitrust investigation into Alibaba, Ant's parent company. Last Thursday, the State Administration for Market Regulation (SAMR) announced the investigations in a brief statement in which it only detailed that it focuses on "alleged monopolistic behaviors" such as trying to force companies that work with Alibaba to accept exclusive agreements to choose a single platform between two competitors.
The new demands on Ant Group, Alibaba's tech finance company, include that it be more transparent about its third-party payment transactions and not engage in unfair competition actions, and that its holding company setup comply with the law to ensure compliance. capital adequacy.
.