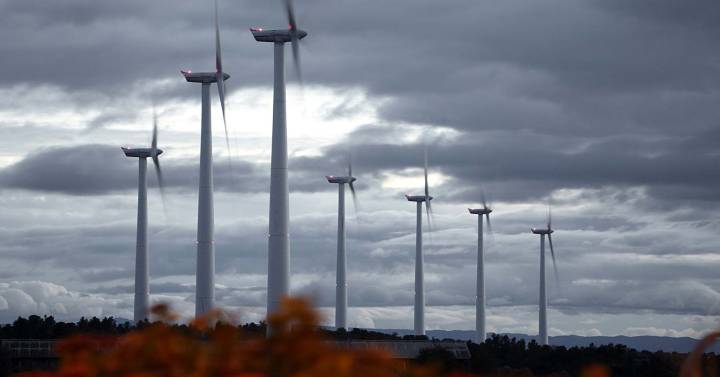 China Three Gorges has reached an agreement with EDP Renowables (EDPR) to acquire 100% of a portfolio of 181 MW of wind power in Spain for an estimated value of 307 million euros. The Asian giant is the main shareholder of the parent EDP with 19% of the capital, a company that controls 75% of EDP Renowables.
The transaction includes 12 wind farms that are covered by the regulated remuneration regime, with the average age of the portfolio being 12 years. The total consideration of the transaction translates into a value of 1.7 million euros per MW, as explained by the company.
This transaction allows the Asian renewable giant continue to consolidate its operations in Spain, where it already has 23 wind power plants, 14 photovoltaic plants and a top-level management team, mostly made up of local experts. China Three Gorges landed in Spain in 2020 with the purchase of 500 MW solar assets from X-Elio and reached the final stage in the bid for T-Solar, Abengoa's former renewable subsidiary, where fund I ended up winning. Squared. In February of this year, it opted for wind power, with the purchase of 400MW from the Masaveu family.
Ignacio Herrero, CEO of CTGE explains that "this agreement reflects our growing commitment to the Spanish market and underscores our willingness to support the country's energy transition. We believe that Spain is one of the most active and potential renewable energy markets in Europe, with solid and reliable regulatory principles. We will continue to be attentive to future opportunities that allow us to optimize our presence in the territory ".
The closing of the operation is subject to the regulatory authorizations of this type of transaction. FTI Capital Advisors acted as financial advisor to CTG on the transaction, and Clifford Chance as legal advisor.
China Three Gorges Europe is part of the CTG Group, the largest renewable energy holding company in China and with a strong weight in hydropower, which has an installed capacity of 75 GW, more than 26,000 employees worldwide and total assets of 120 trillion dollars.
The CTG Group's activity is focused on the development, management and distribution of hydraulic energy, as well as the generation of renewable energy in China and abroad, including solar energy and onshore and offshore wind energy. CTG Europe is the controlling entity of CTG's investments in Spain, Portugal, Germany, the United Kingdom and Greece.