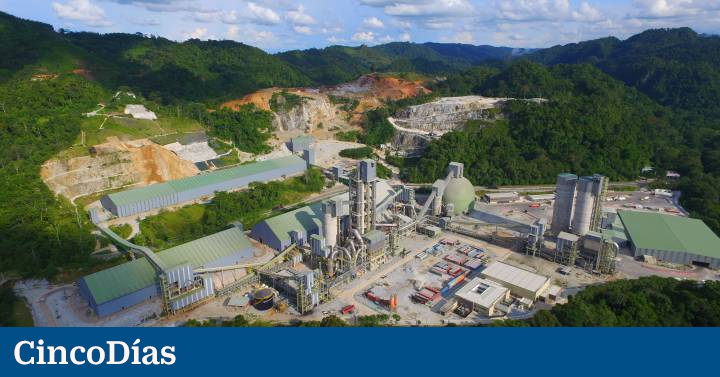 The group Molins Cements has closed 2021 improving its activity prior to the pandemic and with a historical record in gross operating profit. Its net profit has been 105 million, 12% more than in 2020.
Revenues have risen to 968 million, which represents an increase of 25% thanks to double-digit improvements in sales of cement and concrete in many of the markets in which it operates.
The EBITDA, of 242 million euros, rose 18% and marked a historical record to the company. The efficiency plans undertaken and the prices have served as the basis for this performance. On the contrary, the inflation of energy costs, raw materials and logistics, has weighed down the EBITDA margin in the third and fourth quarters of the year, leaving the annual one at 25%.
Based on these results, the board is going to propose to the shareholders' meeting a dividend of 0.56 euros per sharewhich translates into a pay out of 35% and a yield of 3%. Taking into account the interim dividend distributed last December, the complementary payment would be €0.28 per sharewhich would be distributed in July 2022.
inorganic growth
The net financial debt, of 177 million as of December 31, represents a multiple of 0.7 times the EBITDA. Throughout the past year, Molins took over Escofet, firm of architectural concrete and urban spaces; purchased a white cement facility in Spain; took control of Calucemthe world's second largest producer of calcium aluminate cement, and agreed to acquire the aggregates and concrete business in Catalonia from Hanson Hispania and of Pretersa Prenavisaspecialized in precast concrete structures.
The CEO of Cementos Molins, Julio Rodriguezhas pointed out that "2021 has been another year of great challenges and at the same time of great achievements, with very positive results, which reflect the strong commitment of the Cementos Molins human team".
In the field of sustainability, the company applies its script Sustainability Roadmap 2030for which it plans to cut its emissions by 20% in 2030 in relation to the 2020 base.