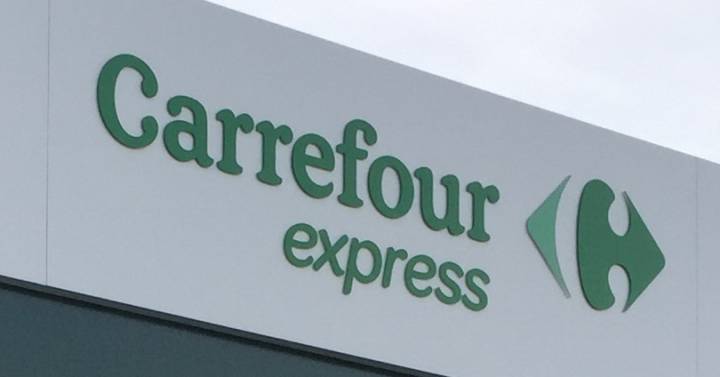 Carrefour closed the 2021 financial year with good data in the Spanish market, which the company itself highlights in the annual presentation of results made public this Wednesday. Its total sales in the country grew by 4.6% to 10,471 million euros, including in this figure the business of its gas stations.
Taking into account only the retail business, its revenues remained stable, with a minimal negative variation of 0.2%, after a 2020 that saw strong growth, above 6%, due to the pandemic. But the fourth quarter was especially strong, with sales improving by nearly 2%.
The company highlights a gain in market share in Spain of three tenths, reaching 10.1%, according to Nielsen data, at the end of the year. At that time, Carrefour had a total of 1,474 establishments in the country, 224 more than in the previous year, mainly due to the absorption of Supersol supermarkets, which it has already converted to its different formats. As of December 31, Carrefour already had 1,067 proximity stores, through its Express banner, 161 more; 156 supermarkets, 41 above; and 46 Supeco stores, 19 more than a year earlier. Its number of hypermarkets remains stable at 205.
The company highlights the "resilience" and the gain in market share in Spain, in addition to the 6.7% growth shown by its comparable sales compared to 2019, the year before the pandemic. It also underlines the improvement in profitability in Europe as a whole, but particularly in Spain and Italy, although it does not give specific figures by country.
At a global level, Carrefour closed the year with an improvement in revenue of 3.3% to 81,245 million, with an improvement in operating profit of 13.3%, and 52% in net profit, reaching 1,259 million. In France, its income, including gas stations, grew by 3.7%, to 39,341 million, while in its second main market, Brazil, the increase was 0.3% to 12,754 million.
"Carrefour has had a very strong performance in 2021, confirming the solid execution of the strategic plan. Our omnichannel business continues to expand and attract consumers: our digital initiatives put us in a leadership position in new markets; our store network is growing at a fast pace, allowing us to meet opening targets a year in advance; and we're achieving market share gains in our core markets"; valued in a statement the CEO and president of the group, Alexandre Bompard.
This has announced a new share buyback program worth 750 million, and the increase in the cost saving objectives set until 2023. From the initial 2,400 million it goes to 2,700 million, after having achieved cuts worth 930 million .
According to the company, this has allowed them to cushion global cost increases. "With the acceleration of inflation, the group is more committed to protecting the purchasing power of its customers, reinforcing its economic model. In this context, Carrefour has intensified its cost savings," it says in the presentation of results. It also highlights a record of cash flow generation, reaching 1,228 million.