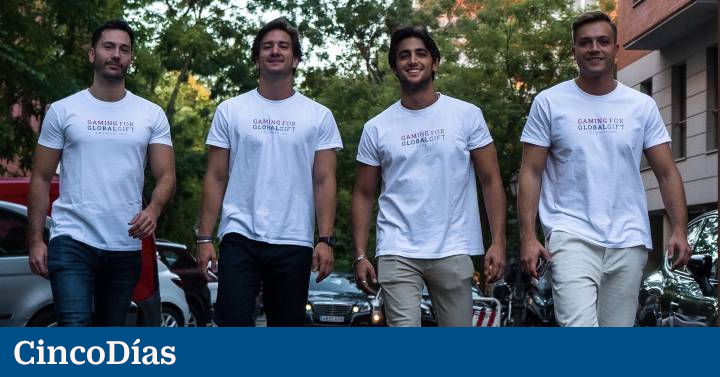 The mobile eSports platform EGoGames has closed a financing round of five million euros, which has been led by the Green Mont Fund, GTAK Capital and The Kerving Group. Some famous sportsmen and investors have also participated in the operation. Among the best-known faces are Rayo Vallecano footballer Mario Suárez, basketball player Fabien Causeur, as well as Formula 1 driver Carlos Sainz.
Likewise, the president of Société Générale, Donato González, who was one of the investors in the previous investment round of three million euros in 2019, maintains his commitment to the company, and who has returned to invest on this occasion.
EGoGames was born in 2017, as they explain, to change the mobile video game industry, by allowing monetization to stop being through ads to start doing it through mobile eSports competitions. The company patented software (registered in 179 countries) that integrates into simple mobile video games and transforms them into eSports, in which competition is based on skill. Its algorithm matches players for the same skill level.
Monetization
"Only 2% of the 10 million mobile game developers on the market are able to establish a profitable business in the long term. And this is due to their monetization through traditional means of pay to win and advertising that are becoming obsolete. After going through the eGoGames software, any video game becomes an eSport, allowing the financing of the game with competitions and offering the possibility of playing for free without the need for advertisements ", remarks the CEO and founder of eGoGames, Alejandro Sáez.
With the new investment, the company plans to boost its growth and give an international boost. Sáez also highlights how the company continues to grow with a large number of agreements with brands and enhancing its philanthropic character, since they have become Unicef's first mobile gaming partner.
EGoGames, which already exceeds one million users and has 40 games (in the coming months they expect to launch 20 more), has also carried out an important development of its B2B action this last year. "We have connected traditional businesses in a pioneering way with their community through mobile video games, we have always kept the philanthropic cause in the background and, thus, we have managed to add support from important personalities from the world of sports, restaurants, gastronomy, fashion and the world of sports. And in this way, we are also able to attract all types of audiences and ages to our games ", adds Baldomero Sánchez, Director of Operations and co-founder of eGoGames.
The company, with a team of 45 professionals and a turnover of around two million euros per year, has created official video games for many well-known faces, such as the renowned chef Dani García and his digital project The Great Mediterranean Family. The company assures that they have achieved this business "without investing in marketing", so they hope to grow strongly by 2022, as they advance that they are going to allocate a game for that purpose and are going to launch "a new and unprecedented business model "of which they do not want to reveal details yet.