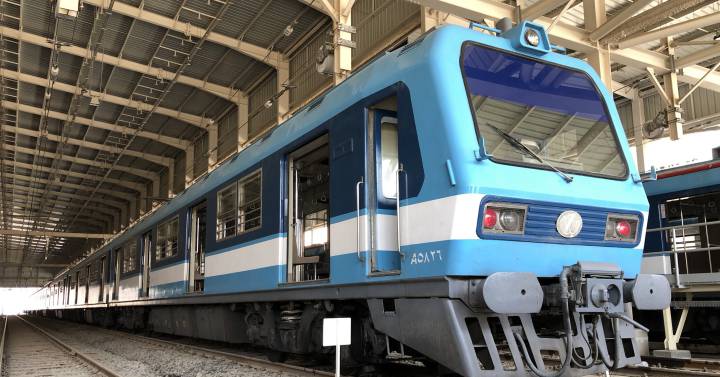 CAF has won a contract in Egypt for an amount of 180 million. The project consists of the comprehensive rehabilitation of 23 trains on Line 1 of the Cairo metro. The order includes the maintenance of the units for two years and the fitting out of a new service center. The operation will have Spanish financing through FIEM funds (Funds for the Internationalization of the Company).
The Beasain group (Gipuzkoa) will carry out the rehabilitation of the trains at the Kozzika facilities, which are owned by the client, the state-owned company NAT (National Authority for Tunnels), responsible for the Cairo metro.
CAF will work on this project in collaboration with Mitsubishi, which was the supplier of the trains. The Basque company has also reached an agreement with NAT and the Japanese multinational for the future rehabilitation of the trains on Line 2 of the Cairo metro.
The railway infrastructure of the Egyptian capital, inaugurated in 1987, is the oldest in Africa and the Middle East. It has three lines in operation and a fourth under construction. Line 1, whose units will be rehabilitated by CAF, has 35 stations over a 44-kilometer route. Egypt has undertaken an investment plan to expand and improve its infrastructure and transport systems, which makes it one of the markets in Africa with the most business opportunities for manufacturers of capital goods.