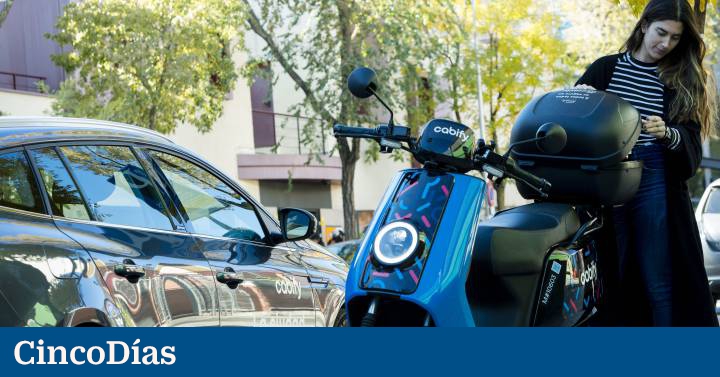 The Spanish mobility startup Movo, which has Cabify as the majority shareholder, has completed its transformation process, which began last summer, when it announced that its micromobility vehicles would be available exclusively from the application and under the Cabify brand. Then, a communication and marketing campaign began so that the more than 200,000 users of the Movo service began to use their motorcycles and scooters from the app by Cabify.
The application of Move It has now disappeared and the company, a company also owned by Mutua, Seaya and Delivery Hero, is now a logistics operator in charge of the maintenance and management of micromobility vehicles. Movo has a fleet of 2,100 100% electric scooters and scooters for rent by the minute and it cannot be ruled out that it may increase in the coming months.
"We cannot give a specific growth figure since it will depend on the public tenders or tenders that are opened and we consider that they have the appropriate conditions," say Cabify sources, who ensure that sustainable mobility is in the mobility plans of the most of the Spanish cities and that the company's focus is "to improve micromobility in the cities where we operate, as well as to expand the offer to new cities where we see that there is opportunity".
The employees who carried out product, technology, communication or marketing tasks for Movo (about 15 out of 40) have been integrated into the Cabify team, which has created a micromobility division within its New Business area that will be in charge of designing and implement the company's micromobility strategy "in order to unleash the full potential of multimobility" in its app. Movo maintains the team that is in charge of the operation and logistics, including the external suppliers that provide service to the company. According to the same sources, new incorporations are not ruled out, since this business has a strong seasonal component.
After this process, Christian Picard, until now CEO of Movo, leaves the company "after having reached an amicable agreement," as detailed. In the new stage, he will assume the leadership of Movo Marta de Eusebio, Head of Micromovilidad de Cabify. While in Movo exclusivity is contemplated with Cabify, the Spanish multi-mobility platform, which started its activity offering the VTC service, clarifies that it could have other external logistics operators in its application to expand its current offer with more vehicles and new areas of operation.
Currently, Cabify offers in addition to the 2,100 Movo motorcycles and scooters to rent by the minute and its VTC and taxi services, city bikes that can be rented for months through Bive and electric scooters from Velca. Your mobility offer is completed with the Wible rental cars by the minute, the option to receive the purchase at home thanks to the agreement with Lola Market, and its parcel service.