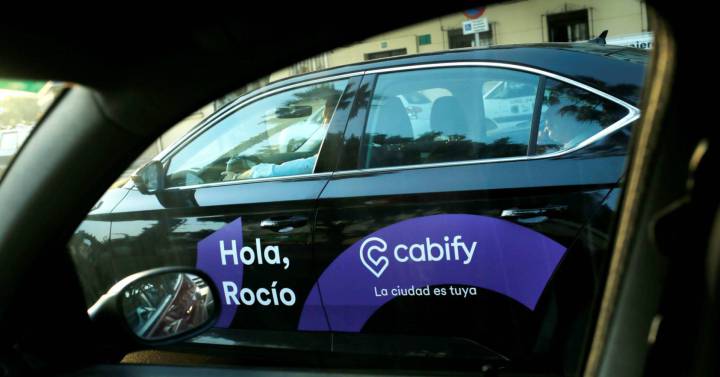 Cabify has once again resorted to debt to finance its operations. The Spanish unicorn has obtained a loan from the European Investment Bank (EIB) of 40 million euros that must be used exclusively for the electrification of its fleet. The company had presented a project to the aforementioned entity of 82 million to buy 1,400 electric vehicles to deploy in Spain and the installation of the charging infrastructure necessary for its operation. Of these, the EIB will contribute slightly less than half.
The EIB has stood out in the approval of the project that supports the Sustainable Development Goals (SDG) and that contributes to reinforcing investment in the automotive industries and in the necessary recharging infrastructure, improving the offer of urban mobility without emissions in cities where Cabify operates in Spain.
This financing, which has been advanced by Lainformacion, is a reinforcement for Cabify, founded and directed by Juan de Antonio, to achieve its objectives in terms of fleet decarbonization, which aim that all trips made on the Spanish platform be in vehicles zero emissions in Spain in 2025 and in the whole world in 2030.
Despite the fact that this is the first loan that Cabify receives from the EIB, the company already obtained another loan from the Ibero-American Development Bank (IDB) in 2019 for 70 million dollars (about 66 million euros at current exchange rates). On that occasion, the bank financing was to boost its activity in Latin America.
The Cabify decarbonization project, a company valued at around 1,400 million dollars, joins other similar initiatives launched by some rivals, such as Uber, which at the beginning of this year launched its Uber Green service in Madrid, with an initial fleet of 70 100% electric vehicles. The US company launched the project with Repsol and Banco Santander as partners. The first provided the charging solution and the second provided leasing programs (taxi and VTC) and renting (VTC) to acquire electric vehicles in special conditions.
Uber, which has committed to being a zero-emission mobility platform in 2040 worldwide, announced an investment of five million in the Community of Madrid to accelerate the electrification of taxis and VTCs. Globally, Uber will invest 800 million dollars in aid to drivers to cover the costs of acquiring and charging electric vehicles,
Cabify, which has resorted to bank financing again after four years without capital rounds, will carry out this ambitious investment for the electrification of its fleet after divesting 800 vehicles from its subsidiary Vector Ronda Teleport. The multimobility platform, whose main shareholders include the Japanese Rakuten, closed its last round of financing in 2018 for 160 million dollars.