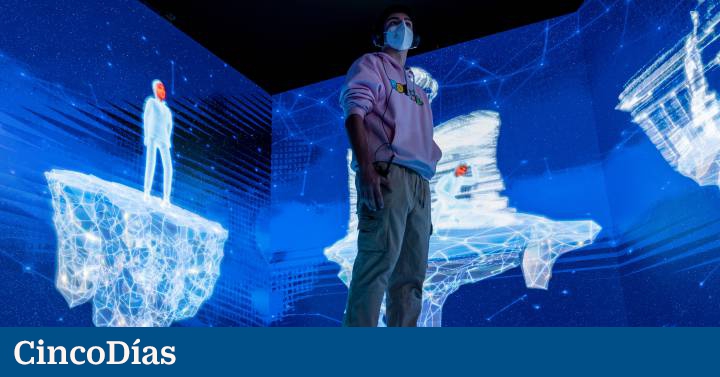 Mark Zuckerberg wants his metaverse to be as similar as possible to the imagination of its users. To achieve this, the founder of Facebook trusts that artificial intelligence will allow people of flesh and blood create virtual replicas of the worlds and places they have devised in their mind, using only your voice to describe them and make them come true. This is how Builder Bot was born, the voice assistant that builds what users tell it to in the metaverse, as the New Yorker explained this Wednesday, during his Inside the Lab event, broadcast live.
the metaverseaccording to Zuckerberg, will be the successor of the internet as it is currently known. But Zucerkberg knows that the success of his bid for this futuristic idea of ​​virtual environments – where users can work, socialize and play – depends almost entirely on the experience being as similar as possible to what each person dreams of creating. .
For this reason, he explained that Meta —the company that owns Facebook— is working on a new kind of artificial intelligence to "generate worlds through speech", the BuilderBot. The first demonstration of its operation was given by Zuckerberg this Wednesday. In it, he was initially shown as an avatar in the middle of a blank canvas. To this scenario, he added a beach, clouds, trees, a picnic tablecloth and even the sound of seagulls, only using his voice to give the commands to the Builder Bot.
"The key to unlocking many of these advances is artificial intelligence," said the American businessman during the event, assuring that this new development will allow users "describe what you want the Builder Bot to build" in the metaverse. "As we advance this technology, you will be able to create nuanced worlds with just your voice to explore and share experiences with others," she explained.
Artificial intelligence, more natural
With the future of the metaverse depending on the voice of users and their ideas being understood by artificial intelligence, Zuckerberg explained that Meta is also working on getting more natural conversations between people with voice assistants, a fundamental step to anticipate how the inhabitants of the metaverse will communicate with artificial intelligence.
In this regard, the company has revealed the CAIRaoke Project, an investigation focused on creating "better virtual assistants", so that the interactions between users and artificial intelligence can be more "pleasant". "To build these worlds, we will need artificial intelligence to learn the way we humans learn. When we use virtual reality glasses, we will allow intelligence to see through our eyes."
In fact, Zuckerberg explained that Meta was preparing for artificial intelligence to be able to interpret and predict the types of interactions that would occur in the metaverseworking on "self-supervised learning", where this technology is fed raw data rather than being trained on data that is already filtered.
This afternoon, the company also announced that it was working on a single artificial intelligence system capable of translating between all written languages, as well as a universal voice translator, to provide instant translation between all currently existing languages, to improve the experience. of the users of the metaverse.
Finally, he reported that his research team has built an artificial intelligence supercomputer which they believe will be the fastest in the world when completed in mid-2022.
So far, Zukcerberg's dream continues to rack up a bill. His efforts to create the metaverse has generated a net loss for the company of $10.2 billion during the last month, coming from its virtual reality laboratories (Reality Labs).