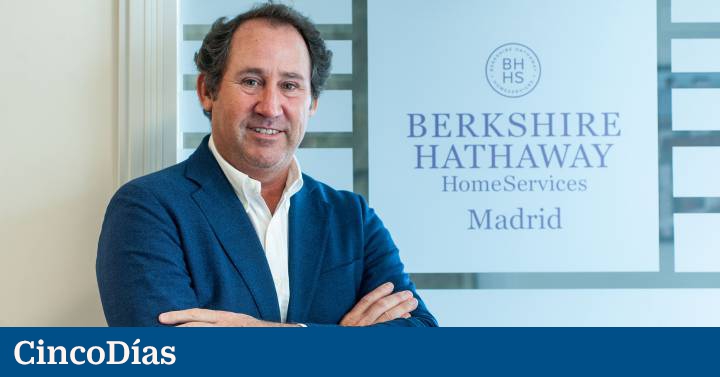 Berkshire Hathaway HomeServices Spain, the real estate division of the magnate Warren Buffet, who landed in Spain three years ago at the hands of the consulting firm Larvia, has strengthened its presence in the country with the integration of the firm GTS Barcelona Real Estate, specialized in luxury homes .
The incorporation of GTS, a company founded in 2011, will allow Berkshire to increase its offer of real estate and agents in Barcelona by 20%, a place that it considers strategic in its roadmap and in which it plans to continue growing in the coming years.
GTS mainly sells high-end housing in the Catalan capital and the Costa Brava and has a staff of four professionals who are now joining the Berkshire team.
Speaking to Efe, the CEO of Berkshire Hathaway HomeServices Barcelona, ​​Luis Rabassa, assures that the group's will is to integrate companies such as GTS, with which they share strategy, philosophy and values ​​such as honesty, trust and stability.
Bruno Rabassa, partner and CEO of Berkshire Hathaway HomeServices Spain, assures that the residential and luxury real estate market in Spain "is experiencing strong demand" and that the city of Barcelona stands out "because of its great potential" and because it is "a bet sure that it is distinguished by its architecture, monuments, climate and gastronomy".
The co-founder of GTS Barcelona Real Estate, Pere Barcons, is convinced that this integration will benefit clients and workers, since by joining the Berkshire Hathaway HomeServices network, agents have access to new customer management and support tools in areas such as marketing or social networks.
In the summer of 2019, Berkshire Hathaway Homeservices announced that it was joining forces with the Spanish consultancy Larvia, owned by the Rabassa family, to expand its real estate marketing network in Spain.
The group of billionaire US investor Warren Buffet, based in Irvine (California), currently has offices in Madrid, Barcelona, ​​Marbella, Malaga and Mallorca, and expects to grow 30% this year in the Spanish market.
In fact, it has launched a ten-year expansion plan with a focus on the Mediterranean, the Balearic Islands and the Canary Islands, with the aim of becoming one of the leaders in the luxury residential market in this country.
Globally, Berkshire has a network of more than 50,000 professionals and nearly 1,500 offices in twelve countries, including Canada, Mexico, the Middle East, India and the Bahamas.