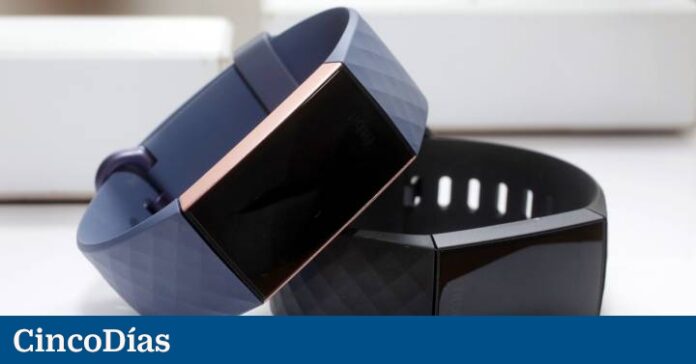 The European Commission approved this Thursday the purchase by Google of the technology company for sports and health Fitbir, an operation valued at about 2,100 million dollars (1,714 million euros), although the transaction is subject to the technology giant fulfills a series of commitments that it has offered to European authorities to resolve their doubts about the impact of the acquisition.
The Vice President of the European Commission, Margrethe Vestager, has ensured that, following the investigation carried out by the community authorities, have given the go-ahead because "the commitments will determine how Google can use the data obtained for advertising purposes, how interoperability between competing Android watches will be guaranteed and how users can continue to share data on health and sports if they want to do so".
These commitments that Google has acquired to obtain the green light in the operation will be for ten years and Brussels could decide to extend another ten additional years corresponding to the advertising market but always providing an adequate justification.
Brussels feared that the operation would further strengthen Google's position in the online advertising markets, increasing the volume of data that Google could use to personalize the advertising it proposes or displays.
However, Vestager assured that the aforementioned commitments "will guarantee that the market for wearable devices and the incipient digital health space will remain open and competitive." And he noted that Fitbit has a limited market share in Europe in the smartwatch segment, a fast-growing business, "where many larger competitors such as Apple, Garmin and Samsung are present."
The Competition Commissioner said the Commission's analysis had focused on data collected through Fitbit wearable devices and the interoperability of wearable devices with Google's Android operating system to smartphones.
The acquisition of Fitbit, announced in November 2019, would allow Google to take positions in the business of wearables. According to IDC data, in the first quarter of 2020, this market was dominated by Apple, with a 29.3% share, followed by Xiaomi, Samsung and Huawei. Fitbit, which posted a loss of $ 132 million in its last fiscal year, had 3% of the market.
"We believe this agreement will stimulate innovation in wearable devices and allow us to design products that help people lead healthier lives," said a Google spokesperson, adding that the company understands that regulators would like to take a closer look. this operation "and we have worked constructively with them to resolve their concerns, including those related to the set of legally binding commitments that the European Commission has accepted today."
The same spokesperson details that these commitments are based on the guarantees that Google had given from the beginning regarding its commitment to protect the privacy of Fitbit users "and we will continue to invest and support manufacturers and developers. We continue to work with regulators. from around the world to answer their questions about the acquisition. "
.