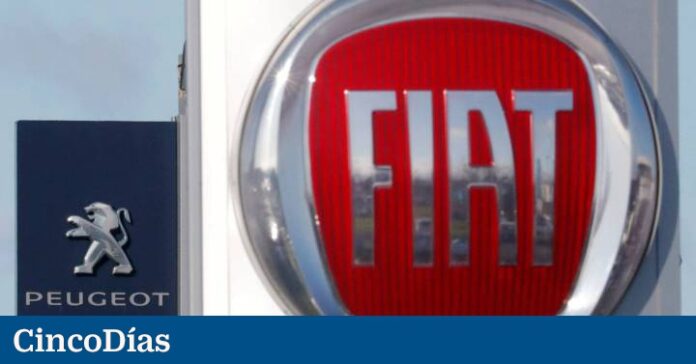 PSA and Fiat Chrysler Automobiles (FCA) have received this Monday the approval of the European Commission (CE) for their merger and thus create the fourth largest automobile group in the world, although with a series of conditions that both companies have committed to meet
The EC opened a investigation in mid-June on the merger between the two groups considering that it could violate the competition laws of 14 EU countries and also the United Kingdom. Specifically, in his day he said that they could incur an oligopoly in the segment of vans. The two consortia produce vans through a 50% -owned joint venture called Sevel.
"We can approve the merger of Fiat Chrysler and Peugeot SA because their commitments will facilitate entry and expansion in the market for small commercial vans. In those markets in which the two manufacturers are active, competition will continue to be dynamic after the merger," he said. guaranteed in a statement the vice president of the Community Executive responsible for Competition, Margrethe Vestager.
In order to get the go-ahead from Brussels, PSA has agreed to extend the cooperation agreement it currently has with Toyota in the light commercial vehicle sector, whereby it produces units under the Japanese brand for sale primarily in the Union. European.
On the other hand, PSA and FCA will facilitate the access of competing firms to their network of repair and maintenance workshops for light vans. For example, the ban on using tools and equipment from the two groups to repair vehicles of rival companies will be lifted.
The department headed by Vestager has determined that the combination of these two commitments "allows the maintenance of effective competition in the market and completely addresses the concerns of the Commission."
FCA and PSA are accelerating the steps to complete the merger process and plan to close it earlier than expected, at the end of January, according to sources close to the operation cited by Bloomberg. Both groups have summoned general meeting of shareholders on January 4 to approve its merger and thus create Stellantis, which will have estimated sales of 8.7 million vehicles per year, just behind the Volkswagen group, Toyota and the Renault-Nissan-Mitsubishi alliance.
.