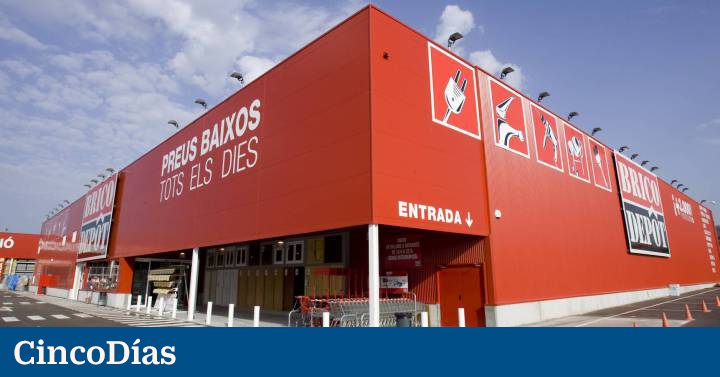 Brico Depôt, the chain of stores specializing in DIY products, plans to open new stores in Spain, with the aim of exceeding thirty, after having recorded record results in 2021.
The company, owned by the British group Kingfisher, reached sales of 428 million euros in Spain and Portugal at the end of the 2021 financial year, which implies a comparable growth of 23.2% compared to the previous year. The profit was 14.6 million, for the 4 of that year, thanks, in addition to the growth in income, to greater cost efficiency, and to lower extraordinary expenses, compared to those caused by the start of the pandemic in 2020. The company also highlighted the growth of the online channel, of 90%.
The Iberian business of Brico Depöt has turned its situation around in two years, after, at the end of 2018, its owner announced its sale after several years in losses. Now, the group's intention is to continue opening stores, also on Spanish soil, where it has 28 points of sale.
"We have firm plans to open more stores in Spain and Portugal. We are actively working with the support of Kingfisher, "said the subsidiary's CEO, Mike Foulds, in the presentation of the results, although he did not give specific deadlines.
He did point out that, "in the very short term", the first objective is to reach 30 establishments, for which they contemplate different commercial formats. "We contemplate all the possibilities of expansion. Tests are being done. The will is to materialize the opportunities that we see", added Foulds.