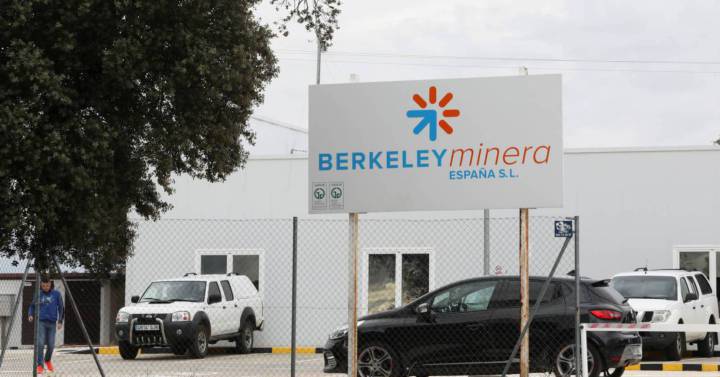 Berkeley Energía has announced that it will continue to defend "firmly its position and will immediately study the range of legal options available" in relation to the resolution of the Ministry of Ecological Transition to deny the permit for the uranium mine that the Australian company had planned to build in Salamanca, as the company explains to the CNMV today.
The government has shut down the Berkeley Energía project to build a uranium concentrate manufacturing plant that the company planned to locate in the Salamanca municipality of Retortillo.
The Ministry for the Ecological Transition and Demographic Challenge issued a statement last Friday in which it announced the denial of the authorization requested by Berkeley after taking into account the unfavorable report of the Nuclear Safety Council (CSN), last July.
At that time, the agency explained that its assessment responds to the "low reliability and high uncertainties" of the safety analysis of the radioactive facility in geotechnical and hydrological aspects.
Berkeley believes that the Ministry for Ecological Transition and the Demographic Challenge has violated the regulations on procedures administrative in Spain, as well as the right of defense of the firm, which would imply that the decision on the rejection of the application for the construction of the company's plant "is not legal."
In the opinion of the company, the department chaired by Teresa Ribera has rejected the authorization request "without following the procedure legally established ", since, according to the company, the improvement report has not been taken into account and sent to the Nuclear Safety Council for your assessment, as Berkeley has requested on multiple occasions.