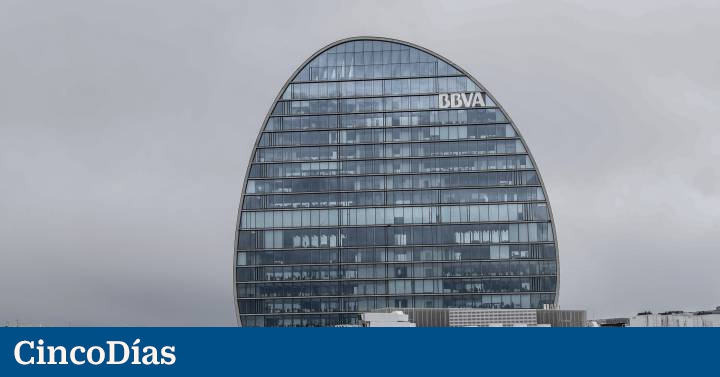 BBVA and Minsait (Indra) have reached an agreement to design a service that will provide the bank's business customers with opt for the 3,067 million aid program of the European Union to promote the digital transformation of SMEs and the self-employed. Both companies have created a website through which companies will have an expert who will help them meet the requirements to access the subsidy, identify the aid they can apply for, process the application and choose the solution that best suits them. their businesses.
To submit the application, companies must register on the website AcceleratePymewhere a test will be carried out to assess the company's level of digitization and detect the possible technological solutions that it could adopt to improve the business.
In the process, BBVA customers will have the help of a Minsait expert who accompanies them to check that they meet the requirements to apply for aid to prepare the process and send the request. Subsequently, when the funds are granted, BBVA puts the companies in contact with the providers that can implement the digital tools.
In addition, the bank has designed project finance programs so that SMEs and the self-employed who need an investment greater than the aid can obtain the additional amount.
The 'digital kit' allows companies to access a catalog of digital solutions divided into 10 categories: website and internet presence, e-commerce, social network management, customer and/or supplier management, business intelligence and analytics, process management, electronic invoicing, virtual office, secure communications and cybersecurity.
These aids, framed in the Agenda Digital Spain 2025They have different calls. The first, endowed with 500 million, is aimed at small businesses with 10 to 49 employees and its opening is scheduled for the coming weeks.
The amount of the digital bonus they can access will be a maximum of 12,000 euros. Over the next few months, until 2023, there will be more calls: one for small companies or micro-companies, from three to nine employees, with an amount of 6,000 euros; and another for micro-companies, with less than three employees, and the self-employed, with an amount of 2,000 euros.
According to the study by the National Observatory of Technology and Society, Spanish companies have promoted the adoption of digital technologies, but they still have a long way to go. The goal is that by 2025 one in four companies have incorporated artificial intelligence technologies, big data and cloud services to modernize the Spanish business fabric.