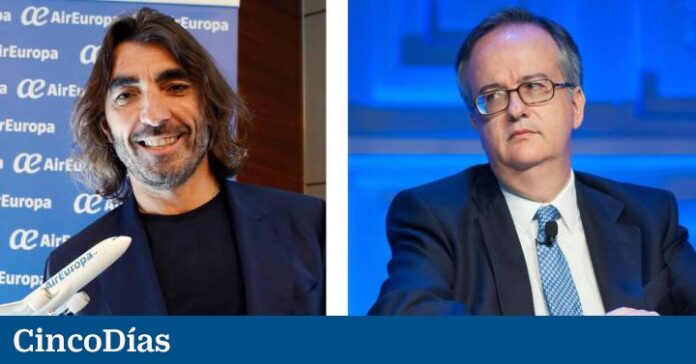 Globalia and Barceló have confirmed at 3:00 p.m. the agreement to merge their travel agencies. The pact, sealed in November 2019 and ratified in May by the National Markets and Competition Commission (CNMC), had been suspended while waiting for both companies to have more certainty about the business in the face of the unprecedented slowdown in air traffic and tourism around the world as a result of the coronavirus.
Some doubts that have been cleared with a joint statement. "The resulting group, both by size and by presence in all branches of tourist activity, was born in a position to promote tourism, which is key in our country. Together, we will be stronger and we will be able to better serve customers and give more peace of mind for suppliers. Our clients will find in 2021 a more innovative, sustainable and robust travel partner, with which to make their dreams of traveling come true. " Vicente Fenollar, CEO of Avoris, Barceló's travel agency division. The new group, in which finally Evelop and Orbest airlines will be included, was born with an annual turnover of 4,000 million, has a workforce of more than 6,000 employees and more than 1,500 points of sale.
The key to obtaining approval for the integration of both divisions has been lto grant a grant of 240 million from SEPI. Sources close to the operation take for granted that injection of liquidity, which will become official at the end of December or the beginning of January, and which will serve to reorganize and contribute cash to a sector that has been paralyzed and without income since last March. The Spanish Confederation of Travel Agencies (CEAV) It recently calculated that the turnover in Spain will close 2020 with a turnover slump of 90% and with the vast majority of the 70,000 workers in the sector in ERTE, so it demanded its extension until the end of 2021 to avoid the closure of 3,000 delegations
.