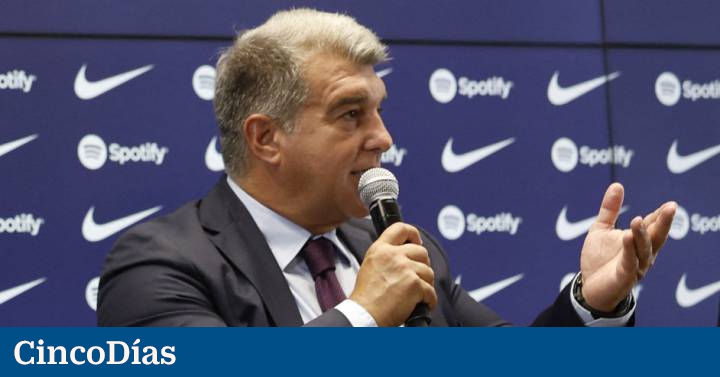 Barcelona announced this Monday the sale of 24.5% of its audiovisual business Barça Studios to the company Socios.com, for an amount of 100 million euros. The operation, as explained in a statement, seeks to accelerate the growth of the Club's audiovisual and blockchain, NFT and Web.3 strategy.
The president of the Barça club, Joan Laporta, explained that Barça Studios incorporates "the Barça NFTs, the Tokens and the Metaverse" as a whole and has pointed out that "in principle" the operation is definitive, although he has not ruled out the possibility of recover a part of the business sold in the future.
The sale has been carried out in accordance with the authorization of the General Assembly of Members of FC Barcelona held on October 23. In addition, the agreement comes after the sale at the end of July of the 25% of his television rights from LaLiga to the Sixth Street fund for more than 500 million euros.
The football club has been using various mechanisms to increase revenue and offset losses, reduce debt and meet LaLiga's financial targets.
The buyer in the operation announced this Monday, Socios.com, is a multinational specialized in the sale and purchase of NFTs and Tokens, with a presence in Malta, Spain, Turkey, the United States, Switzerland and Korea, and whose mobile application is used by 1, 2 million people.
In its portfolio, a total of 60 teams are listed around the world, among which there are already several top-level European clubs, such as Manchester City, Roma, Milan, Juventus, Galatasaray, PSG or Atlético de Madrid.
Socios.com is expected to strengthen Barça's strategy of building digital connections with its global database of 400 million fans.