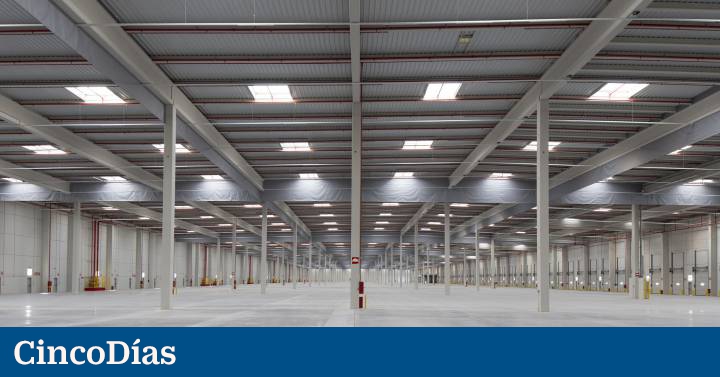 Bankinter Investment and its partner Valfondo Investment Management reported yesterday that a capital increase of 250 million euros has been completed to continue expanding its Socimi specialized in logistics Montepino.
This increase has been mainly covered by the current shareholders, among which is Valfondo as a minority partner, and clients of the financial institution, as well as new investors among the bank's clients, according to market sources.
Bankinter launched this specialized vehicle last year –and offered as an alternative investment for its clients– to acquire Montepino's logistics portfolio. East portfolio it had a gross asset value of €1.2 billion and at the time had CBRE IM as its main shareholder.
After the end of the successive subscription periods, all the shares offered in this capital increase have been fully subscribed, after an oversubscription of 150% was reached in the third and last round, according to the financial institution. In the next few days, the public deed will be granted for subsequent registration in the Mercantile Registry.
Valfondo, since signing a management contract with Bankinter Investment for the acquisition of this portfolio in May 2021, has managed investments for more than 100 million "and has exceeded all growth expectations with more than 500,000 m²" of surface, according to the companies inform, until reaching the 30 assets that currently make up the Investment portfolio, which as a Socimi must be listed on the Stock Exchange. This portfolio has appreciated in recent months by more than 6%.
"This capital increase will serve to continue promoting the growth strategy established for Montepino's logistics portfolio," the owners point out. In fact, during this year, Valfondo plans to manage an investment of more than 300 million to secure the purchase of land and develop more than 350,000 m². This will allow the development of new logistics platforms in Castellbisbal (Barcelona), Illescas (Toledo), Guadalajara, Marchamalo (Guadalajara), Alicante, Zaragoza and Malaga.