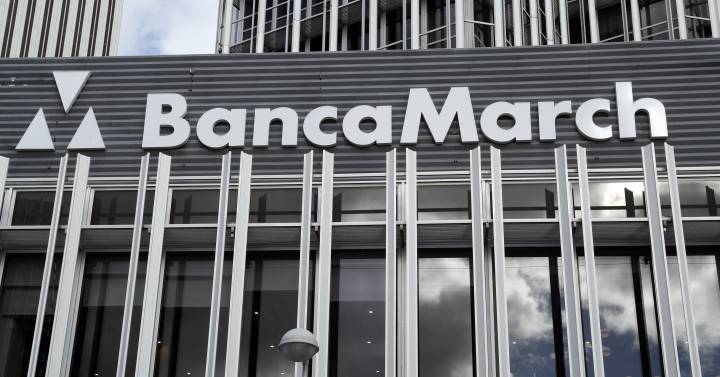 Banca March has completed the purchase of the private banking activity of BNP Paribas in Spain, although the bank of French origin maintains its high net worth business with a vocation for global service, with 5,000 million assets under management. With the operation, Banca March will incorporate into its property banking area the branch of activity High Net Worth Y Very High Net Worth of BNP Paribas Wealth Management, which has client assets under management worth approximately 3,600 million euros, according to a note from the entity.
Banca March consolidates its objective of becoming the reference entity for private and wealth banking in Spain, with a unique business model based on the commitment of its shareholders, exclusive products, excellent professionals and superior quality of service, in line with the best international private banking practices.
The business volume of Banca March's specialized private banking and wealth management areas grew by 18% in the first nine months of 2021, to 18,760 million euros. Assets under management grew by 22.2% and the number of clients by 19.3%.
BNP Paribas indicates in a joint statement with Banca Marcha that it has sought the best strategic partner for the branch of activity that it is now transferring, which will allow it to "focus on the activity where its model brings more value to its customers." After this operation, it is committed to becoming the European alternative for high net worth individuals in the Spanish market, where it maintains a leadership position with more than 5,000 million euros in assets under management.
José Luis Acea, CEO of Banca March in Spain, has assured that its "differentiation lies in a solid strategy, a unique business model and a philosophy of joint growth with our customers, employees, shareholders and society".
Antonio Salgado, CEO of BNP Paribas Wealth Management in Spain, has pointed out that "this agreement seeks to accelerate the strategy adopted two years ago by BNP Paribas Wealth Management of focusing on providing a differential service to clients with higher net worth, to whom we can provide solutions for the comprehensive planning of your financial, real estate and business assets, putting at your disposal a multidisciplinary team of professionals and the extensive global capabilities of our group".
Salgado adds that his goal, in line with the bank's global strategy in Europe, is "to continue promoting this activity and become the bank of reference for these private investors."