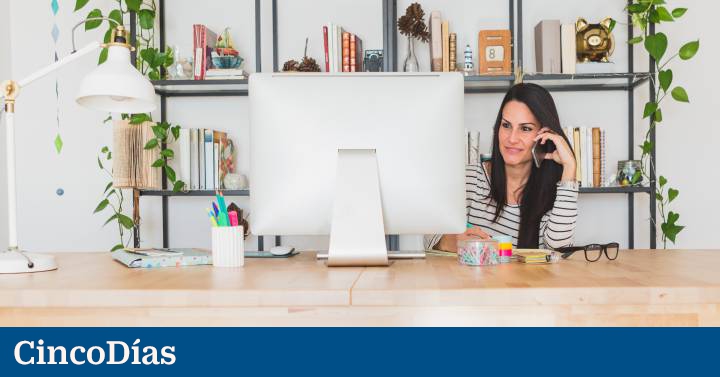 "The entrepreneurship gene is in the DNA". This is how resounding Marco Conde, founder of motorcyclewhen we asked him about his reasons for starting a business.
Going back to school is a "start over" and many consider a job change or start their own project. It is a good moment? Is it easy to start today? Is there help for the entrepreneur? What advantages and disadvantages do we find in starting a business in the current situation?
Conde emphasizes that this entrepreneurial gene goes beyond seeing a business opportunity or need within a market. And it is true that entrepreneurs have a peculiar way of being. However, the impulse to undertake is different in each one, and that reason or drive is very important for the project. It is the soul and foundation of the business.
why undertake
"Finding the right moment and the ideal companions to embark on an adventure", was the incentive of Jared Gil, CEO Nuclius Digital School. Although Gil assures that the "entrepreneurial gene has been present from a very young age"prompted him to see that precise moment, when he felt safe in dominating the field where he was going to undertake in order to be able to make decisions "with a much stronger base of experience."
The best of undertaking is, sometimes, the same as the worst. According to José Manuel Arnaiz, CEO and co-founder of SeaCoastthat ability to maneuver by oneself, "of making your own decisions, the freedom to create that is open to you and the responsibility you feel as the team grows", are the reasons why it is undertaken, and the best thing about launching, but also the most complicated.
The personal satisfaction of getting something created by you. That is the best gift of an entrepreneur and the best thing about having started to create your project. "The amount of emotions that you get to experience every day, each achievement achieved"is what Soraya Cadalso, co-founder of Uttopionstands out as the best thing to have undertaken.
The difficulties of undertaking
If there is something that entrepreneurs agree on (and those who are not entrepreneurs too) it is in the difficulties involved in starting a project. "Find good partners, obtain financing, share a series of values ​​through example and a common vision, get the distribution channel right, etc." These are the obstacles that Arnaiz highlights.
The uncertainty, not knowing exactly what will happen tomorrow. This is the main barrier that the CEO of Nuclio Digital School encountered when he started his project. And it is that sometimes, the idea is in the head, but you have to give it shape, think about the target audience, etc. In this sense, Germán Agulló, CEO and co-founder of GDV MOBILITYassures that the most difficult thing for him was that, after having the idea in his head and knowing that the product is going to change something, thinking about how to transform it into a company and, above all, "How am I going to grow a company?"
Entrepreneurship is effort and dedication. A project that comes out has many hours of work behind it, Y "It is only achieved with sacrifice, and luckily or unfortunately, your company becomes one of your highest priorities in life", according to Agullo.
Promotion of entrepreneurship
Help to start a business "they are conspicuous by their absence or are simply inefficient or meaningless". This is how the founder of Motoreto defines the measures to promote entrepreneurship that we have in our country. Despite the fact that entrepreneurs generate business, increase wealth or make investments, there are no aids or facilities, "not even for hiring".
It's amazing how being the self-employed one of the main engines of the Spanish economy, the lack of incentives for entrepreneurs to launch their projects. Projects that, as Jared Gil says, end up generating jobs, so it is positive for the entire economic system.
Cadalso maintains that "There is too much fear around entrepreneurship and it is because the institutions do not give enough economic and educational support." According to Cadalsotoday's students do not consider entrepreneurship as an option more to enter the world of work, due to lack of training in this regard. "Much need to be encouraged How to undertake? I think it should be essential that a 16-year-old boy, if he wanted, could create a company"as emphasized German Agullo.
"I would like a country that applauds entrepreneurship and, above all, applauds failure."According to Fernando Marzal, director of mr jeffis the best way to help the entrepreneur, to have a real measure of second chance and social awareness.
Sopromoting entrepreneurship begins, according to the entrepreneurs themselves, with education. Train students to value the possibility of setting up a business as another job opportunity. Later, more aid or incentives are needed to make the beginnings easier or to adapt this aid to the current situation. "Exploit a new status for emerging companies, in which the VAT treatment or the obligation to dissolve were adapted to their initial situation, for example", emphasizes Arnaiz.