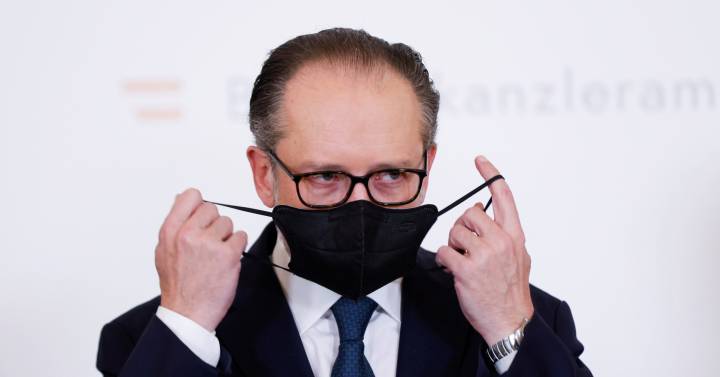 The Government of Austria decided this Sunday to implement new social restrictions exclusively for people not vaccinated or not cured of covid-19 as of next midnight. "The situation is serious. The fourth wave (of the pandemic) affects us fully. This is due to the delta variant (of the virus) but it is also due to the low vaccination rate," Federal Chancellor, the conservative Alexander Schallenberg.
About 65% of the adult population is vaccinated in Austria, putting the country at the bottom of the list among Western European countries. As of Monday, people not vaccinated and not cured of Covid-19 will only be able to leave their homes for certain activities, such as going to work, studying or shopping in essential stores. In addition, they can go outside to go to the doctor, get vaccinated or go for a walk.
However, it will be prohibited to go shopping in non-essential stores, go to restaurants, bars, gyms and cultural and sporting events, among others. Schallenberg said on Sunday that the incidence among unvaccinated people in Austria is about 1,700 cases per 100,000 inhabitants in seven days, with a strong upward trend.
Meanwhile, the incidence among vaccinated people stands at 383 cases per 100,000 people, with a downward trend, added the Federal Chancellor. For this reason, Schallenberg said, the Government must protect people who have not been vaccinated or cured, thus reducing social contacts between all sectors of the population.
"The percentage of vaccination is shamefully low and without raising it we will not be able to get out of this vicious circle (of the pandemic)," said the Austrian Chancellor. The measures announced today will be controlled by the Austrian Police on a random basis, with fines for non-compliance of up to 500 euros for individuals and up to 3,600 euros for establishments that do not comply with the rules.
The rule will be adopted tonight by the Austrian Parliament for an initial period of ten days (until November 24), with the option of being later extended, which will require a new parliamentary vote.