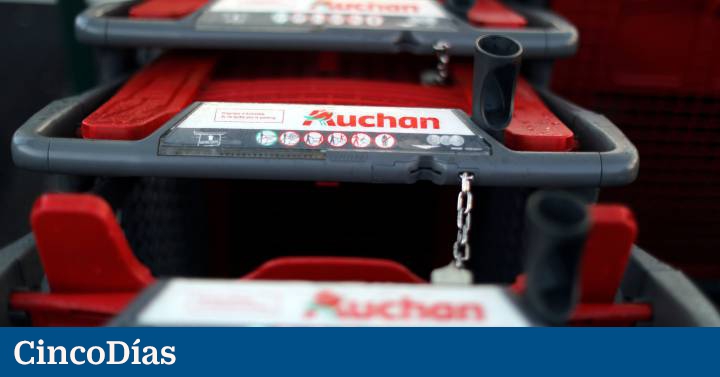 Auchan held negotiations to explore a merger with 2MX Organic, a SPAC or special purpose company with which to go public and access a significant amount of funds to boost its business.
According to Reuters, the French distribution company considered this possibility before launching its offer to merge with Carrefour, for which it came to put on the table 21.5 euros per share, which valued it at about 16.8 billion euros.
Behind the SPAC 2MX Organic is the billionaire Xavier Niel, a businessman with decades of experience in the telecommunications industry who owns Iliad. The banker Matthieu Pigasse also participates.
According to Reuters, conversations between Auchan's owners, the Mulliez family, and 2MX Organic, one of the first SPACs to appear in Europe, continued this past summer.
The deal would have allowed Auchan to access a significant amount of funds to relaunch its hypermarket business. However, it was looking for an industrial agreement with Carrefour that would have provided synergies and cost savings in its normal activity.
Negotiations between the two distribution groups broke down in recent days, following the rejection by Carrefour, mainly by its first shareholder, the Moolin family, of the Auchan proposal, after talks that began last spring.
According to Reuters, the potential merger posed significant complexities in terms of the valuation of the share swap and the structure resulting from the merger.