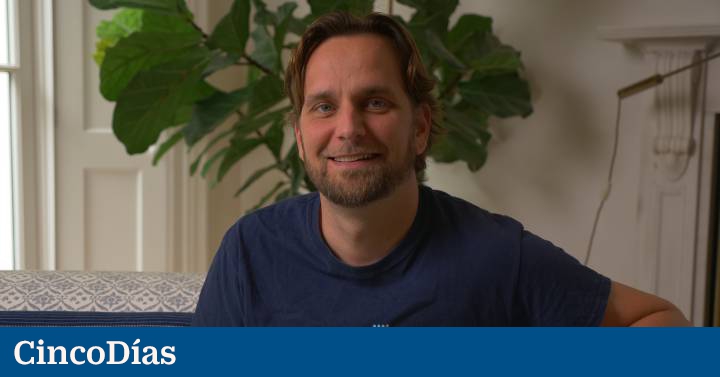 With the coronavirus crisis, small and medium-sized companies relive the difficulties they accumulate in each crisis to collect their invoices on time. "The company's goal is to give SMEs back control of their money by giving them access to fast, flexible and cheaper financing, with conditions that until now were only accessible to large corporations." With this sentence, Perttu Jalkanen, co-founder of fintech Arex Markets, born in Ireland in 2014, with operations in the United Kingdom, Scandinavia, the Netherlands and Spain for a year, defines the company's business model. "We want to give them access to a competitive financing market that helps them bridge the liquidity gap in the capital market," she emphasizes in an interview with Five days.
With a team of 50 people in Barcelona, ​​where it has established its headquarters, Arex Markets has already reached an agreement with the technology company SAGE to offer its services to the more than 10,000 SMEs that use its accounting management systems. This is the first novelty in the modus operandi of the company, since the way to know the financial health of a creditor SME is by integrating it into its accounting programs. "Once the analysis is done, companies can choose which invoices they want to finance with Arex Markets."
Jalkanen points out that the true disruption of the firm is that, once the SME assigns the right to collect an invoice, it becomes a tradable asset (ETR), which is then automated auction on its own platform. "Those ETRs are exchanged in it and only 40 investors participate between investment funds, family offices, hedge funds or pension funds". The founder of Arex Markets emphasizes that it is a product that is highly demanded by SMEs to gain liquidity in a context of collection difficulties and also highly requested by qualified investors to improve their profitability in an environment of low interest rates.
Once it is agreed which invoices are assigned so that the fintech auctions them, the SME receives the money within a maximum period of 48 hours. "In fact, 93% of AREX clients receive the funds from their invoice the same day," remarks the company's founder. Of the amount of the invoice, Arex Markets charges a minimum commission of 1%, which will increase depending on the age of the invoice.: the more delay in collection you accumulate, the higher the commission will be. Likewise, Jalkanen explains that a 10% deposit is blocked and is not released until the debt is fully collected.