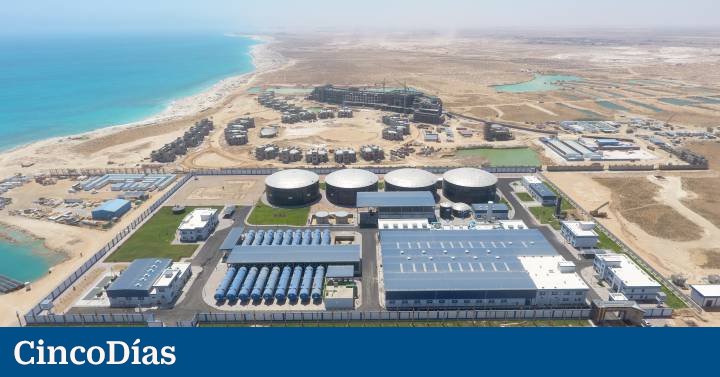 Stability in the financial structure and muscle to undertake new projects is what has been achieved Aqualiasubsidiary of FCC for the management of the water cycle, with a green syndicated loan of 1,100 million euros. At the head of the ten creditor entities is CaixaBankwhich has acted as financing coordinator, agent bank, solebookrunner and sustainability agent. The latter has an objective, in its 2022-2024 strategic plan, of mobilizing 64,000 million in sustainable financing.
The funds, as reported by Aqualia, will go to finance and refinance eligible green projects and their activities, such as water and waste treatment, water distribution and storage, renewable energy or sustainable transport, among other projects. Aqualia's chief financial officer, Isidore Marban, highlighted the importance of obtaining this injection of credit "at a time when the financial markets present a high degree of volatility". The company came from cancel the issuance of a green bond to refinance debt last February due to the impact of the Ukraine invasion on the markets. CaixaBank was already global coordinator then.
The FCC subsidiary signs, in this way, the syndicated green loan with the highest volume so far this year in Spain. Until now, the most outstanding credits had been signed by Naturgy, with some 600 million, and the firm of Ral Estate GMP, with just over 500 million.
This new financing is linked to Aqualia's Green Financing Framework, and in addition to advice from CaixaBank, the work of DNV to validate the eligibility of the projects to be aligned by the Green Loan Principles of LMA. The legal advisers of the operation have been Allen & Overy and Garrigues. Together with CaixaBank, BBVA, Crédit Agricole, ING, Banco Sabadell, Societe Generale, Komercni Banka, Intesa Sanpaolo, Kutxabank, Banco de Crédito Social Cooperativo and Unicaja Banco form the syndicate.
The operator owned by FCC (51%) and the Australian fund IFM (49%) ranks fourth in Europe by population served with its water-related services, and is ninth in the world, according to the Global Water Intelligence ranking. Its 45 million users are spread over 17 countries: Algeria, Saudi Arabia, Colombia, Chile, Peru, Egypt, United Arab Emirates, Spain, France, Italy, Mexico, Oman, Portugal, Qatar, Czech Republic, Romania and Georgia.
CaixaBank, for its part, is the sixth European bank for green loans and sustainable in the Top Tier League Tables by volume, according to Refinitiv.