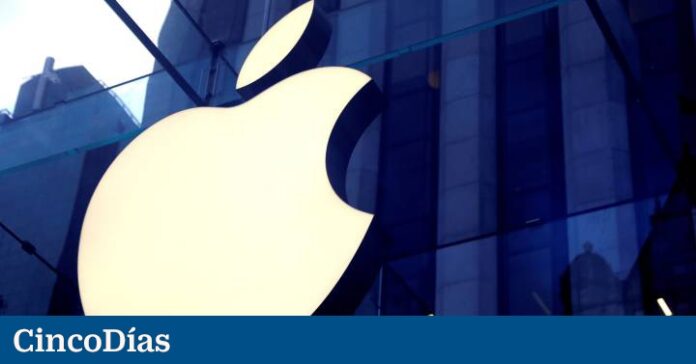 Apple has set a timetable to have its own autonomous car in production. It would be 2024 and the goal is to include cutting-edge battery technology developed by the Cupertino company in the vehicle, knowledgeable sources tell Reuters.
The iPhone manufacturer launched Project Titan, its commitment to the automotive sector, in 2014, but it has since developed unevenly. As the aforementioned agency recalls, the company, which began to design a car from scratch and later decided to focus on software, has been redirecting its project over time. In 2018, Apple signed Doug Field, a veteran of the company who previously worked at Tesla, to review the plan and laid off 190 people from the team in 2019.
Sources consulted by Reuters say that since then the company has made enough progress to set a goal of making a vehicle for consumers. Thus, Apple's plan to build a personal car for the mass market contrasts with rivals such as Waymo of Alphabet (Google's parent company), which has built robotic taxis to transport passengers for a driverless transportation service.
Just as Apple has revolutionized other industries, it is expected to see how it plans to reinvent the automotive industry. For now, and according to the same sources, the Apple Car would have a new battery design that could "radically" reduce the cost of this essential element of the vehicle and increase its autonomy.
"If there is a company on the planet that has the resources to do this, it is probably Apple. But at the same time, it is not a mobile phone," a person who worked on Project Titan told Reuters, recalling how complex it is to manufacture. A vehicle. Elon Musk's Tesla took 17 years before it finally became a profitable car.
The aforementioned agency assures that it is not yet clear who would assemble the Apple brand car, but its sources hope that the apple company will entrust this task to a manufacturing partner. They also do not rule out that finally you prefer to design an autonomous driving system that can be integrated into a car previously created by a traditional car manufacturer. And they do not see it unreasonable that the pandemic delays the project until 2025 or beyond.
What does seem clear is that Apple has decided to turn to external partners to obtain certain elements of the system, including LIDAR sensors, which help cars to obtain a three-dimensional view of the road. The iPhone maker's car could have multiple sensors of this type to scan different distances, and some may be developed in-house.
Regarding the battery, Apple plans to use a unique "single cell" design, with the aim of "packing more active material inside the battery," according to Reuters, which adds that the company is also considering using a lithium-ferrophosphate composition, which it is inherently less prone to overheating, and therefore safer than other types of lithium-ion batteries.
Some Apple investors have reacted cautiously to the Reuters information, as a source with knowledge of the sector points out "to have a viable factory, you need to produce 100,000 vehicles each year and continue to increase the volume." "It seems to me that if Apple develops some advanced operating system or battery technology, it would be better to use it in partnership with an existing licensed car manufacturer," says Trip Miller, managing partner of investment firm Apple Gullane Capital Partners. "As we see with Tesla and the automotive companies, having a very complex manufacturing network around the world does not happen overnight."
While Apple seems to intensify its project for the autonomous car, Uber announced this month the sale of its autonomous vehicle unit, Advanced Technologies Group (ATG), to competitor Aurora, in an operation that the specialized media estimated at around 4,000 million dollars (about 3,300 million euros). The deal is expected to close during the first quarter of 2021. Uber will, in any event, control 26% of Aurora's shares.
The sale of ATG is part of the strategy advanced by Uber to restructure the company to ensure that the company comes out of losses and begins to generate profits next year.
Driverless vehicles continue to attract the tech giants. Another company that has moved recently has been Amazon, which has bought from the 'startup' of autonomous vehicles Zoox, con the objective of helping the company to continue advancing in the development of this type of models.