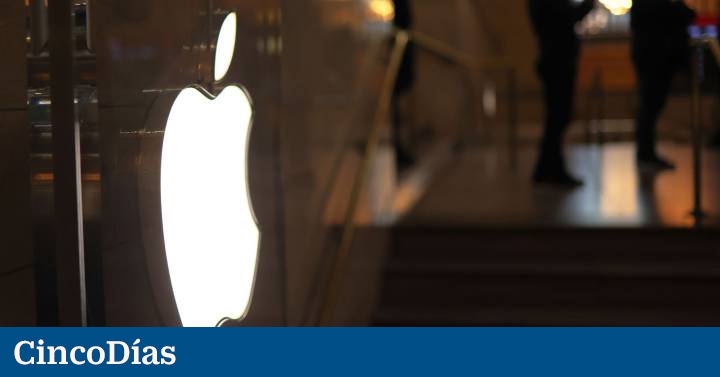 The technology company Apple has obtained a net profit of 97,280 million dollars (about 92,600 euros) during the second quarter of its fiscal year, which represents an increase of 8.6% compared to the same period in 2021.
The results have exceeded analysts' forecasts, advanced by Bloomberg, that the company with the bitten apple would register revenues of 93,983.3 million dollars (about 89,511.6 million euros at current exchange rates), 4.9% more than a year ago. In addition, the market expected a 6.4% increase in gross profit, to 40,516.2 million dollars (38,588.4 million euros) and an EBITDA of 31,346 million dollars (about 29,854.6 million euros), 3.4% more.
As for Apple's net profit, analysts expected it to amount to a total of 23,401.2 million dollars (22,287.7 million euros at current exchange rates), which represents a slight decrease of 0.65%, compared to to the period between January and March 2021.