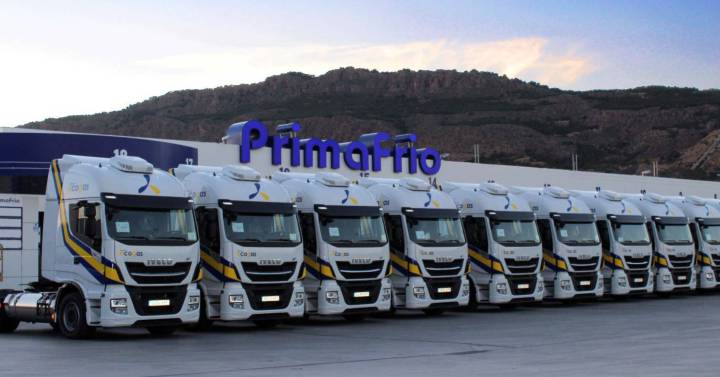 The Conesa had everything against them to sell Primafrio. In addition to the fact that the company went to the venture capital market with the sanbenito of having failed to go public, the bid for the Spanish leader in road transport has crossed the truckers' strike and the historical increases in the price of oil. Despite this, Apollo is committed to a sector in the pillory in Spain and has agreed to acquire 49% of the company with a valuation of 1,500 million, as revealed in a press release.
Primafrio already tried to go public last year. However, the high valuations sought by the founding family, the Conesa, and precisely then the price of oil frustrated the operation. Then they sought to place 25% in the market at a price range that was between 1,302 and 1,694 million.
Juan Conesa and Jose Esteban Conesa —who will remain as majority shareholders and president and CEO of the company, respectively— then commissioned the investment bank Evercore to search for a partner who would take a majority stake in the company, as it has been. Finally, it has been the infrastructure investment vehicle of this private equity giant that has been the winner of the operation, which is expected to close in the middle of the year.
Linklaters has handled the legal matters of the transaction. Ashurst and Paul, Weiss, Rifkind, Wharton & Garrison have served as legal counsel to Apollo.
Apollo's objective is to support Primafrío's growth in the coming years, based on investing in its infrastructure network and strengthening its international strategy. The company has a fleet of 2,300 vehicles that operate in 25 countries throughout Europe, mainly in Germany, the United Kingdom, France, Spain and Portugal.