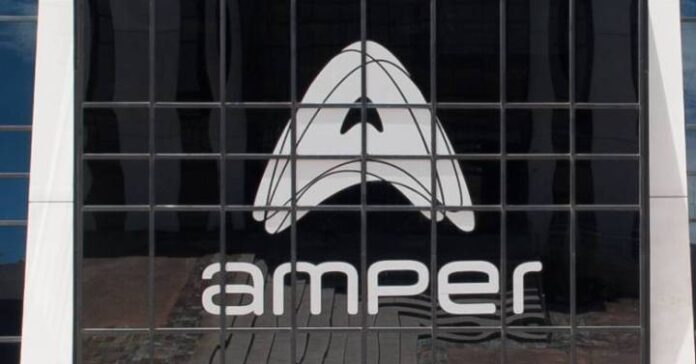 New life in Amper after the change in the presidency, with the arrival of Pedro Morenés. The company is going to present this morning, to investors and analysts, its new strategic plan for the period between 2021 and 2024. The main objectives are to achieve a turnover of 700 million euros in 2024, thanks to both organic growth and possible acquisitions, with an ebitda of 100 million.
If these objectives are to be achieved, the company would multiply its turnover by 3.5 compared to 2020. The Amper group has indicated that it plans to close this year with a turnover between 190 and 195 million euros, adding that it has faced the Covid-19 crisis without suffering any cancellation in its portfolio of executable projects that reaches 340 million. "It represents the highest number of contracts pending to be executed by the Amper Group in the last decade", indicates the company in the presentation sent to the National Securities Market Commission (CNMV).
The company explains that there has been a gradual recovery of the activity, with the resumption of the execution of projects, reaching levels of activity prior to the crisis.
Looking ahead to 2021, Amper expects to reach a sales figure of 262 million euros, thanks to factors such as the incorporation of new companies to the consolidation perimeter, such as Sacyr-Nervión, with an organic growth of 10%. "We estimate that the Ebitda figure of 24 million is achievable, with a margin of 9%," the company points out.
Amper's activity will focus on three main areas, technology, industry and engineering, under three prisms, internationalization, diversification and innovation.
On the organic growth side, Amper expects to reach a turnover of 445 million euros, with an ebitda of 60 million. In this case, the strategic plan maintains a constant debt of 40 million, to finance working capital. For the inorganic part, the turnover will be around 255 million.
In this way, Amper foresees, within its plan, a leverage for a total of 110 million euros, to carry out the necessary investments, for an amount of 150 million. The leverage ratio will not exceed three times the ebitda.
In the technology division, it contemplates a capex until 2024 of between 110 and 115 million euros, and plans acquisitions for the telecommunications and internet of things, communications security and defense, as well as energy and control technologies.
In turn, in the industrial field, Amper foresees acquisitions for an amount between 20 and 25 million euros, within the offshore field and industrial services. Finally, for the engineering unit, it establishes a capex target in the plan of between 10 and 15 million.
Amper shares have fallen by 5.82% this Friday, to 0.21 euros. Since the beginning of the year, they have accumulated a fall of 25%, although, in the last month, and in the heat of the change in the presidency, the titles bounce around 18%.
.