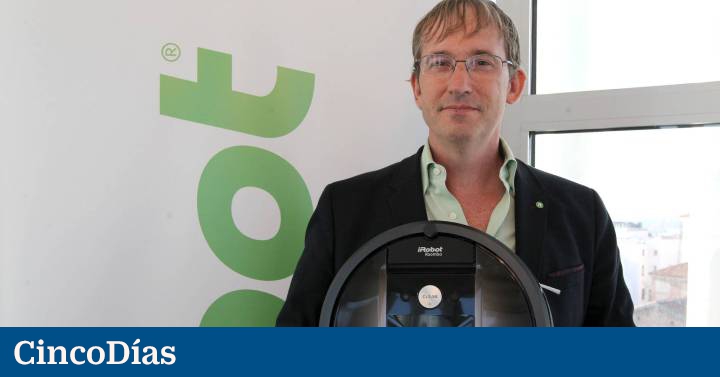 Amazon has reached an agreement to acquire iRobot, the manufacturer of the popular Roomba vacuum cleaner, for 1,700 million dollars (1,666 million euros), including the company's debt. The e-commerce giant will pay $61 per share in cash, a 22% premium to iRobot's closing stock price, the companies announced today.
The operation will strengthen Amazon's presence in consumer robotics, where the company already sought to position itself last year when launching your Astro home robot, a $1,500 device that is equipped with a screen, telescopic camera and the company's Alexa digital assistant and offers video surveillance functions. In the domestic sphere, the internet giant also markets other devices such as Ring doorbells, thermometers and voice-activated microwaves.
Closing of the transaction is subject to customary conditions, including approval by iRobot shareholders and relevant regulatory clearances, the company said, noting that once the transaction is completed, Colin Angle will remain as CEO of iRobot. .
"For many years, the iRobot team has proven its ability to reinvent the way people clean with products that are incredibly convenient and ingenious," said Dave Limp, senior vice president of Amazon Devices. The manager added that "Customers love iRobot's products, and I'm excited to work with their team to invent ways to make customers' lives easier and more enjoyable," he added.
"Since we started iRobot, our team has been on a mission to create innovative and practical products that make customers' lives easier, which led to inventions like the Roomba and iRobot OS," said Colin Angle, iRobot President and CEO, which highlighted that "Amazon shares our passion for creating innovations that empower people to do more at home, and I can't think of a better place for our team to continue our mission."
iRobot was founded in 1990 by robotics experts at the Massachusetts Institute of Technology. The company launched its famous robotic vacuum cleaner in 2002, and has since introduced other devices such as pool cleaners. The company offers a subscription program that offers automatic replacement of equipment, among other services.
The acquisition marks Amazon's fourth largest purchase to date, after that of the Whole Foods supermarket chain in 2017 for 13,700 million dollars, the one from the MGM movie studio last year for 8,450 million and the recent $3.9 billion purchase of One Medical, the US healthcare company.
Amazon is buying iRobot at a time when the robot maker is facing major headwinds, according to CNBC. The company announced second-quarter results on Friday, which showed a year-over-year decline in revenue, mainly due to "reductions in unforeseen orders, delays and cancellations" from retailers in North America and Europe, the Middle East and Africa. The company said it will cut about 140 jobs, 10% of its workforce.
iRobot shares rose more than 18% in premarket trading, after briefly pausing following the deal announcement. Amazon shares were down about 0.5%.