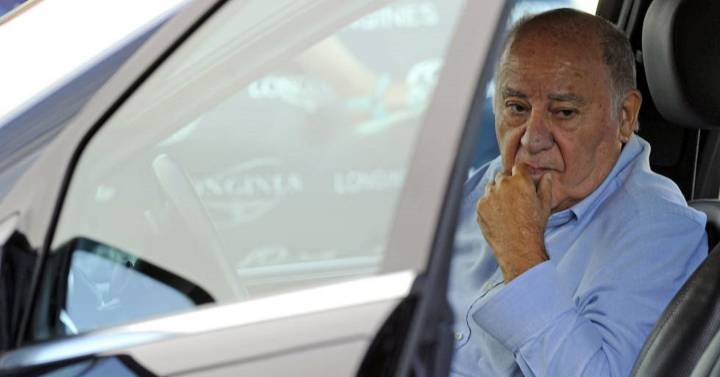 The founder of Inditex, Amancio Ortega, has landed in the renewable energy business. Through Pontegadea, its family office, has signed an agreement with Repsol to become its partner of the Delta wind farm in Zaragoza. Pontegadea will invest 245 million euros to acquire a 49% stake in Delta. With this transaction, the value of Delta would amount to 500 million, the new partners have announced.
This operation is the first within the framework of Repsol's strategy to rotate assets and search for partners to develop its renewable energy division. The assets included in the perimeter of the transaction were put into operation between December 2020 and March 2021 and it is the first wind farm that the energy company has put into operation in Spain.
"The entry of Pontegadea into Delta's shareholding reinforces Repsol's position as an industrial operator and demonstrates the validity of its growth model in renewables based on the development of projects from the initial stages to start-up," said the energy company .
On the other hand, for Pontegadea, this operation represents the first investment in renewable assets and fits into its strategy of seeking assets that meet its long-term objectives in the environmental, social and good governance fields.
Ortega reinforces with this operation his commitment to the energy business four months after he acquired a 5% stake in Red Eléctrica that makes him the second shareholder of the company and that at market prices amounts to about 450 million euros. Soon after, he got hold of a 12% of the Portuguese electricity and gas network manager, in a purchase valued at about 190 million euros. But in addition, it has a 5 of Enagas, in which it entered for about 280 million.
Roberto Cibeira, CEO of Pontegadea, stated that "this operation is part of Pontegadea's global investment strategy and reinforces the environmental commitment that accompanies all the activities of our portfolio, whether in the energy sector, real estate asset management or textile distribution ".
Santander has been the M&A advisor in the exclusive sale of Repsol. For legal matters, Repsol has counted on Latham & Watkins. For Pontegadea, the advisers have been GBS Finanzas (financial advisor) and Bird & Bird (legal).
The Pontegadea Group is made up of the Amancio Ortega companies. Pontegadea controls a majority stake in Inditex, with 59.29% of the capital, and is one of the main private real estate asset managers in the world, with a portfolio of prime assets located in Europe, America and Asia.