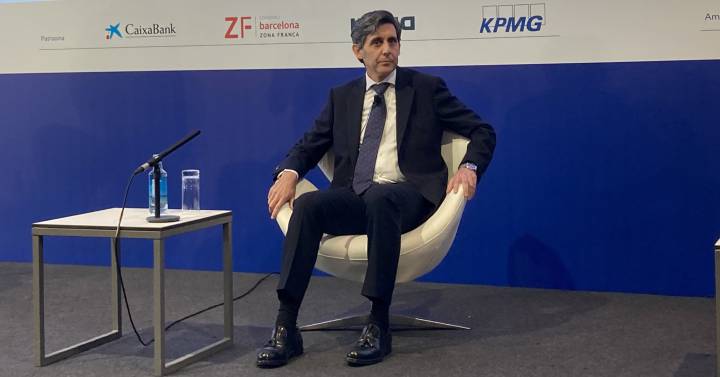 The executive president of Telefónica, José María Álvarez-Pallete, has demanded that people be able to know the value of the data they create in their daily activity on the network: "We have to be told the value of our data; if not, it is digital vassalage".
He said it this Thursday in the session 'Change of era… or era of changes?' of the XXXVII Reunió Cercle d'Economia, which is being held until Friday at the Hotel W Barcelona, ​​together with the president of CaixaBank, José Ignacio Goirigolzarri.
Álvarez-Pallete has assured that the current technological revolution "has created a new factor of production, which is data", and whose value the population does not know. He has stressed that the data that each person creates is their property and that "they cannot be expropriated without compensation, and the compensation cannot be a free product."
He has lamented that social networks are being used to viralize news, "sometimes intentionally", and that there are rights in the analog world that do not exist on the network; for example, knowing if you are talking to a person or a bot, or if you are consuming advertising.
Álvarez-Pallete has predicted that new technologies will allow the creation of 400,000 new jobs in five years in Spain, but has pointed out the need to "train the population to face this new job".
He has said that this training also depends on the companies, which must bet on the 'reskilling' of their employees. "The pandemic has taken away our reaction time in training. For this reason, the best investment is for people to be trained."