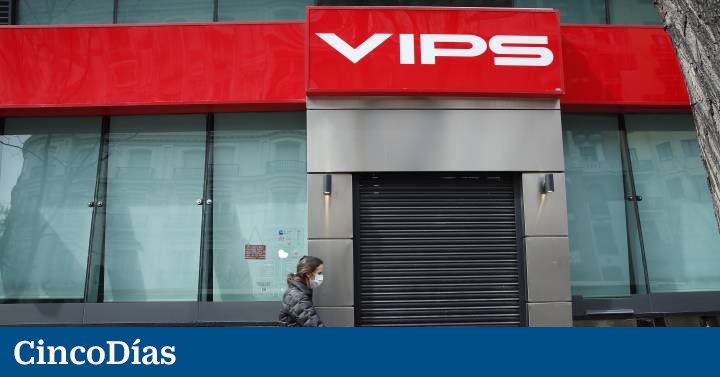 The appearance of the pandemic had a devastating effect on the results of Alsea in Spain. The owner of teach as VIPs, Foster's Hollywood or Gino's, and that also operates Domino's Pizza and starbucks, recorded a net loss of 75 million euros in the 2020 financial year, as shown in the consolidated accounts of Food Service Project, the company under which Alsea operates in Spain and which also includes its business in countries such as Portugal, France, Netherlands, Belgium and Luxembourg. This society shapes what the group calls Alsea Europe in your financial reports. Of those 75 million lost, 57 were generated in Spain.
These losses have their origin in the drastic drop in sales caused by Covid-19. In 2020, these were reduced by 40% to 572.4 million. The nearly 1,400 restaurants that made up its network in those countries, a thousand in Spain, had to suffer three months of inactivity due to the March confinement, in addition to restrictions on capacity and later hours.
A situation that left the tap of income dry. For this reason, Alsea had to resort to bank financing to guarantee its survival. The company indicates that it obtained new bank financing for a total of 88 million, of which 71 corresponded to loans with ICO guarantees. Specifically, since the pandemic exploded, it has signed a dozen loans of this type, of varying amounts, from 14 million signed with Santander to one million with Ibercaja. In relation to these credits, the company indicates that, during 2021, it managed to extend the return of these for one year.
It also points to the granting, by the signatory banks of its syndicated loan, of an addendum so as not to comply until June of this year with the financial ratios required in the loan of nearly 600 million, and which served to pay for the purchase of VIPs.
In 2021, Alsea has started to recover the business lost due to the pandemic. In the first nine months of 2021, the European business unit improved its sales by 28% compared to the same period in 2020, and reached 81% of 2019 revenue, reaching around 550 million euros. The third quarter was the best of the entire pandemic, reaching 92%. Next week it will release its annual results.
Last year, the company increased its shareholding weight in Food Service Project to 76.4%, investing 55.4 million. And this January, it launched a bond issue for 275 million over five years to refinance its liabilities.