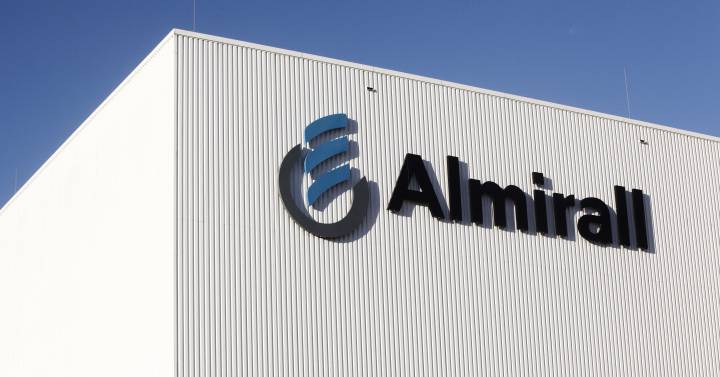 The Catalan pharmaceutical company Almirall closed 2021 with a net loss of 40.9 million euros due to various accounting impairments, mainly that of its drug Seysara, which contrasts with the 74.3 million profit in 2020.
In a communication to the CNMV, the Spanish stock market supervisor, Almirall attributes the losses to the impairment of 103 million in the book value of Seysara's intangible asset (69 million), its antibiotic to treat acne; to the legacy portfolio of the United States (22 million) and to the payment for the purchase option of Bioniz, finally not executed (12 million), some extraordinary ones already communicated in the first half of 2021.
Almirall assures that its total income reached 812.2 million euros in 2021, 7.3% more, and that sales accounted for 809.8 million, 7.2% more.
Relief
Jorge Gallardo, current president of the Almirall pharmaceutical company, announced this Monday that he is leaving the presidency of the company in the hands of his son Carlos Gallardo Piqué, who was already vice president of the council.
The pharmaceutical company has announced the change in the leadership of the company in a communication sent this morning to the CNMV, the Spanish stock market supervisor, although it specifies that the changes were decided at the council held on February 18. The resignation of Gallardo -who is 80 years old- as president will become effective at the end of the General Shareholders' Meeting of Almirall, which has been called for next May 6.
As a result of this decision, the board has already appointed Carlos Gallardo Piqué as chairman of the board of directors of Almirall, an appointment that, however, will become effective once that meeting has ended. In this way, the succession in the leadership of Almirall, one of the most important pharmaceutical companies in Spain and whose capital is family, since it is in the hands of the brothers Jorge and Antonio Gallardo, is formalized.
In a statement, Almirall has highlighted that the appointment of Carlos Gallardo Piqué as president demonstrates the family's commitment to the future of Almirall. Carlos Gallardo Piqué has been a member of the Almirall board since 2013 and has been general manager of Almirall in the United Kingdom and Ireland.
Founder and CEO of CG Health Ventures, which invests and creates digital health companies, he is an industrial engineer from the UPC and an MBA from Stanford University. "I am very happy to take on this new challenge as president of Almirall and to be able to contribute from this position to taking the company to a position of world leadership in the field of medical dermatology," the new president said in a statement.
For its part, the Almirall board thanked Jorge Gallardo for his "immense contribution to Almirall". "It has been a real privilege and pleasure to lead Almirall. We have achieved many successes and we have also faced various challenges", he added.