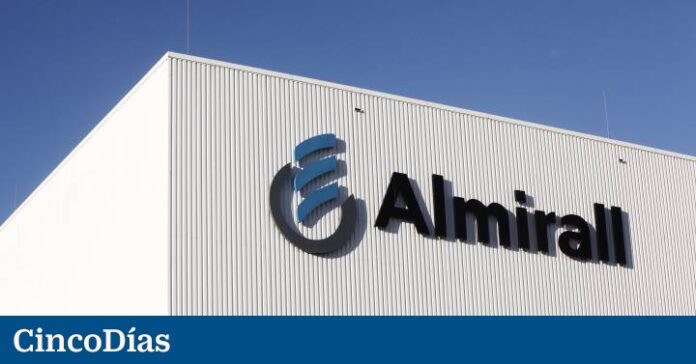 Peter Guenter will leave his position as CEO of Almirall in 10 days but as a shareholder of the company. The Belgian manager has invested almost half a million euros in shares of the Catalan laboratory, according to the records of the CNMV as of December 22.
The CEO has bought 45,248 shares at a price of 10.8 euros, representing an investment of 488,678 euros. When the executive joined the company, coming from Sanofi, the capitalization had fallen to the lowest of the last eight years, trading at eight euros per share. Although the laboratory has not been able to escape the crisis caused by the pandemic and so far this year it has left almost 30% of the value.
The laboratory paid Guenter in 2019 with a cash salary of 1,779 million euros, without shares or other benefits, according to the CNMV. A year earlier, the remuneration reached 820,000 euros. In February 2020, however, he was rewarded with 65,994 shares in a share plan, stated in the CNMV, at 15.15 euros per share, which is 999,809 euros.
Guenter bets with this investment for the company that he will leave on December 31, after just over three years at the helm. It arrived in August 2017 due to the resignation of Eduardo Sanchiz after the profit warning and the crisis of the company in the US The Belgian executive has focused the company on the dermatological business (leaving the aesthetic medicine business), renewed the company's pipeline by discarding molecules and buying other licenses.
He leaves the company to become the first executive of the health branch of the German pharmaceutical and chemical group Merck, a position in which he replaces the Spanish Belén Garijo, who was appointed in September as Global CEO of the sister company.
The Catalan laboratory has not yet communicated who will take over the company from January 1, when Guenter's departure becomes effective. The company is chaired by Jorge Gallardo, belonging to the family that controls the company in a concerted action with 59.7% of the capital.