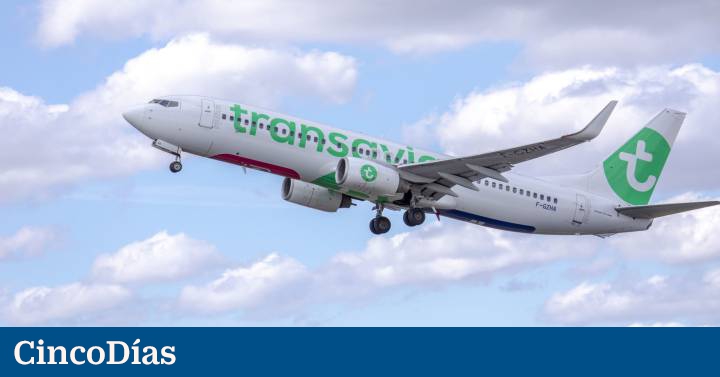 Once he has managed to place himself this summer in the top 10 of the airlines with the most activity in Spain, the French Transavia promises to raise the stakes for this market in competition with Vueling, Easyjet or Ryanair.
The group's low-cost subsidiary Air France-KLM has announced new links for the next summer season between the Paris-Orly airport and those of Bilbao and La Palma. With this, you will reach 22 routes between Spain and France, which means doubling the capacity it had deployed in the summer of 2019. Already in the last high season, the French launched nine routes related to airports in this country.
Taking positions in destinations throughout the Mediterranean and the arrival of 11 new aircraft next April, place Transavia as one of the companies seeking to emerge the fastest from the current traffic crisis caused by the coronavirus. The airline has grown especially to or from the Canary Islands and the Balearic Islands.
Regarding the news announced this afternoon, Transavia will fly three times a week (Monday, Friday and Sunday) between Bilbao and Paris-Orly with prices starting at 33 euros each way. The premiere is scheduled for April 15. A few days later, on the 23rd, it will launch the weekly flight between La Palma and the second airport in Paris, with tickets starting at 34 euros each way.
According Nicolas Henin, Deputy General Sales and Marketing Director of Transavia France, "Spain is a strategic market for Transavia, in which we seek to offer more and more travel options at affordable prices, always with the same quality of service." Tickets for the 2022 summer season have already gone on sale on the company's website.
Transavia will connect 16 Spanish airports with Paris-Orly, another two with Nantes-Atlantique and three more with Lyon Saint-Exupéry. From Amsterdam you will jump to 14 points on the Aena network; from Eindhoven it will do it to another 11, and will link Rotterdam with ten Spanish cities.
.