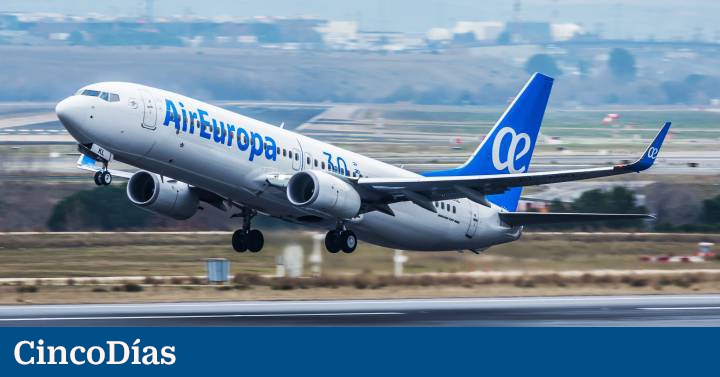 Air Europa and the new airline ITA Airways, successor to the missing Alitalia, have signed a code share agreement by which each company strengthens itself in the new partner's market.
The Spanish company puts its code on flights operated by ITA from today between Madrid and Barcelona with Rome, respectively. And also on domestic routes from the Rome-Fiumicino airport to twelve Italian cities (Brindisi, Bologna, Bari, Catania, Genoa, Naples, Palermo, Reggio Calabria, Lamezia, Turin, Trieste, Venice) already athens.
ITA Airways, for its part, applies its code on Air Europa flights between Italy and Spain, in addition to several domestic routes in the Peninsula, and with the Balearic and Canary archipelagos.
Under this pact, travelers find more connection options both in Madrid-Barajas and in Rome-Fiumicino, in addition to being able to fly with a single ticket and the convenience of not having to manage your luggage at the stopover airport.
The commercial director of Air Europa, Imanol Pérez, has indicated that the company will be able to "offer passengers more flight options and more destinations, and also do so with greater comfort." His counterpart at ITA, Emiliana Limosani, affirms that "Air Europa is a very important partner in Spain, a key market for us".
The newly born ITA is in the work of sealing commercial alliances with international airlines to broaden the flight options, both in destinations and in frequencies, of its customers.
As partners of the Skyteam alliance, Air Europa and Alitalia have already collaborated for years. ITA took the place of the Italian public in Skyteam on October 15 and has just signed another agreement similar to that of Air Europa with Air Malta.