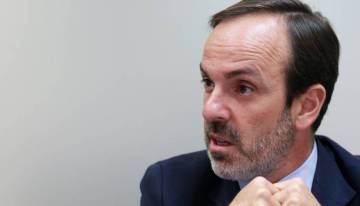 The draft royal decree on packaging and packaging waste, which is in the process of being processed, would have a strong economic impact on the food and beverage sector, since it could cause the closure of up to 2,400 companies, 7.1% of all industry, and the destruction of 26,500 jobs in Spain, according to a study carried out by International Financial Analysts (Afi) and presented jointly this Wednesday with the FIAB food employers.
The future standard establishes, among other measures, a 50% reduction in single-use plastic beverage bottles, as well as new reuse targets. According to Afi, these objectives "involve an increase in costs and unexpected investments for the sector. SMEs and companies located in rural areas would generally be the most affected".
Specifically, Afi estimates the costs that the application of the norm would entail at around 7,050 million euros, which for the authors of the study represents a "regulatory turn" with respect to the route marked out by the European Union, and that in some aspects " exceeds European directives" and would impose investments of 6,270 million euros in a decade to adapt to the new reuse objectives, as well as to face the 50% reduction of single-use plastic bottles for beverages in 2030.
Worst moment
Of that amount, 4,670 million would be associated with the first area, while the other 1,600 would be to meet the plastic reduction objectives. "An unaffordable investment for some segments," says the report. "The measures included in the royal decree come at the worst time, with skyrocketing inflation and a slower rate of recovery, undermine the competitiveness of the industry and put a brake on the country's necessary economic recovery. We call for dialogue with the sector to identify viable solutions and consensus", explained Mauricio García de Quevedo, general director of FIAB.
"The sector's commitment to sustainability and the circular economy is firm and unanimous, but a fair transition is required, as is being considered in other industries," he added.
Afi also estimated the impact on GDP at 1,560 million euros, due to the drop that, in his opinion, it would cause in consumption and in the turnover of companies.
More impact on the emptied Spain
According to Afi and FIAB, the decree will have greater consequences in the so-called emptied Spain, since 17% of its population, some 830,000 people, is associated with the food and beverage industry, which in these territories has transformation plants linked to the primary sector and packaging plants.