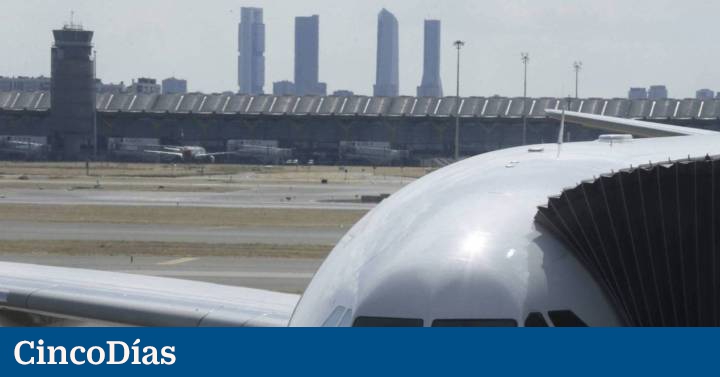 The volume of travelers that passed through Spanish airports last February is approaching levels prior to the health crisis. Aena has declared this morning 11.9 million passengers in its terminals, which implies a 73.2% recovery rate on the February 2019 record. In the comparison with the same month of 2021, the figure shoots up 434%. This is a better performance than in January, as the fear of the effects of the omicron variant of Covid-19 passed in part
The airport manager recorded 129,720 movements (takeoffs and landings) and a total of 78,764 tons of cargo. The first data implies the recovery of 84% of the operations of February 2019 and an increase of 117.7% compared to 2021. As for merchandise, it is 0.3% better than in the second month of 2019 and grows 13.1% compared to last year.
Of the 11,848,954 commercial passengers, 7.31 million traveled on international flights, 30.7% less than in February 2019 and 754% more than in 2021. The other 4.53 million users traveled on domestic flights , 19.6% less than before the pandemic, but 234.8% more than last year.
the airport of Madrid-Barajas it was the one with the highest passenger traffic, with 2.87 million. This figure is 30.7% lower than that of the same month of 2019 and improves 282% compared to February of last year. 1.98 million travelers passed through Barcelona-El Prat, which means being 39.3% below February 2019 and almost 600% better than that month of 2021. And Gran Canaria was the third busiest airport, with 889,991 travelers (-20.9% more than in 2019 and 386% more than in February 2021).
Of the rest of the main squares of Aena, Málaga-Costa del Sol attended 871,474 (-17.2% and +728.6%); Tenerife Sur appears with 824,123 (-13.6% and +915.2%); Palma de Mallorca declares 713,817 passengers (-20.3% and +403.9%), and Alicante-Elche had 583,513 passengers (25.5% less than in February 2019 and 1,447.7% more than in February 2021).
The accumulated data for the year, with 22.3 million users until the end of February, shows a recovery level of 67.9%. This volume was affected in January by the uncertainty generated by omicron. Despite this, the volume managed by Aena is 342% better than in the comparable period of last year.
By number of takeoffs and landings (261,562) the reactivation is 83.3%. And the cargo practically matches that of the beginning of 2019, with 155,495 tons in the first two months, 0.2% less than before the pandemic.