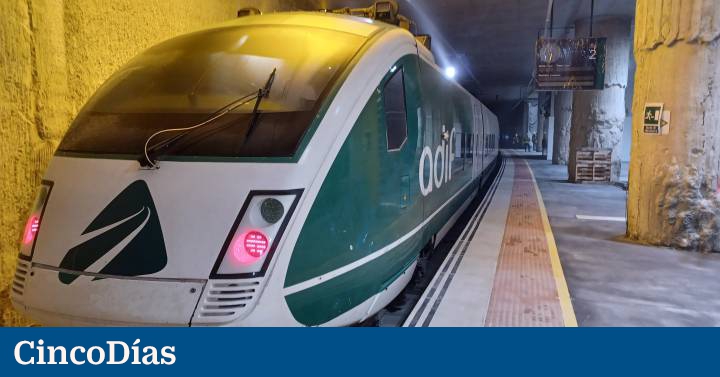 The technical tests on the high-speed rail section that reaches Murcia began last night with a catenary geometry test. The verifications were carried out in the 15.5 kilometers that go from Beniel to Murcia del Carmen station. The forecast for entry into commercial service is set for the second half.
The works of Adif They are carried out by a laboratory train (BT) with diesel traction and the capacity to travel at 200 kilometers per hour.
Its on-board teams perform track and catenary monitoring, catenary geometry, GSM-R and ERTMS, according to the company. This testing phase seeks to guarantee that all the elements and systems of the infrastructure work properly.
The section, included in the Mediterranean Corridor, is part of the high-speed connection between Murcia and Madrid, to later reach Lorca and Almeria. The 15.5 kilometers of track form part of the 61.7-kilometre route between Monforte del Cid and Murcia, with 46.2 kilometers in the province of Alicante and another 15.5 kilometers in Murcia.