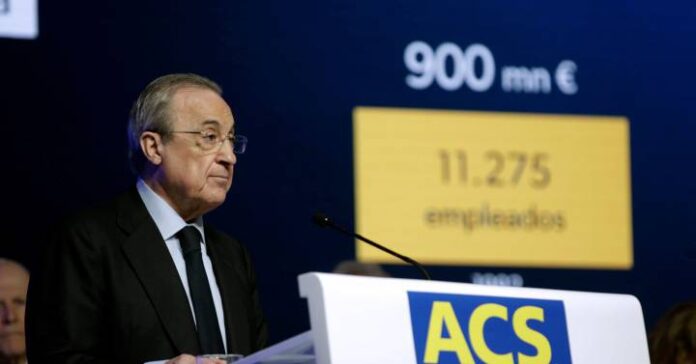 ACS has sold to the French fund Vauban Infrastructure Partners a 113.4 kilometer highway that it operated in Portugal through its subsidiary Iridium, which represents its complete exit from the highway concession market in this country.
According to the latest annual report from the construction company chaired by Florentino Pérez, its participation in the consortium in charge of the construction and operation of this highway was limited last year to 15.1% of the total.
However, in 2015 ACS controlled almost 50% of the consortium, which is also made up of the companies Banco Comercial Português, Novo Banco, Tecnovia and Conduril. That year, the expected contribution of the Spanish group in the consortium reached 79 million euros.
The transaction, communicated by the legal adviser of the sellers, PLMJ, includes the sale of all the shares and credits of Sociedade Portuguesa para a Construção e Exploração Rodoviária (Sper) and of Planestrada Operação e Manutenção Rodoviária, responsible for the operation and maintenance of the concession until 2039.
For its part, the buyer is an entity owned by an investment fund managed by Vauban Infrastructure Partners, a long-term investor with approximately € 4.4 billion of assets managed in more than 50 transactions.
At the end of 2019, Iridium had 25 highway concessions totaling 1,103 kilometers and an economic contribution from ACS of 454 million euros. Sper and Planestrada was the only motorway located in Portugal.
For their part, nine of these concessions were in Spain, six in Canada, four in Ireland, another four in the United States and one in the United Kingdom. The closing of the operation is expected for the first half of 2021, although the fulfillment of other conditions is still pending.
This divestment takes place within the framework of another large operation for the company, such as the sale of its industrial business to Vinci for 5.2 billion euros. ACS, however, will maintain industrial assets worth 1,600 million euros after the transaction.
Likewise, last September, the company closed with Galp the sale of 75% of the capital of the company that concentrates its stakes in photovoltaic energy projects in Spain, both those that are currently in operation and those that are expected to be be developed and put into operation during this year and until 2023.
.