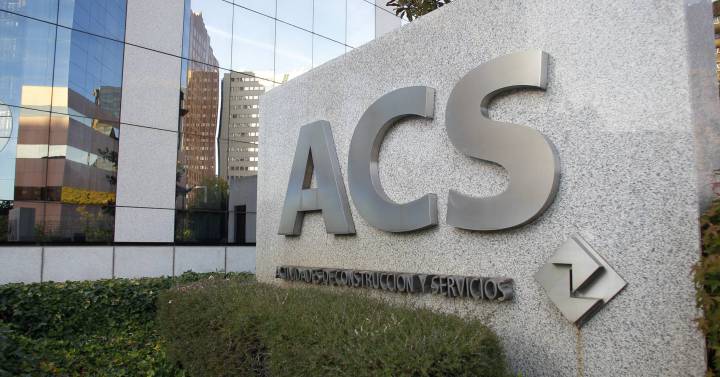 ACS and Acciona have been finalists to be awarded a new tramway line in the Canadian city of Calgary, which has a total budget of 5,500 million Canadian dollars (4,173 million euros) and in which another Spanish company, CAF, is already present in the manufacture of trains.
As reported by the city council, two consortiums have passed to the final phase and ACS is in both of them, in the first through its subsidiary in America (Flatiron) and in another through its construction company Dragados and in which it also is Acciona.
In this way, the company chaired by Florentino Pérez definitely ensures that it will be in the project. If it wins with Flatiron, it will build the line together with local companies Barnard and WPS, while if it wins with Dragados, in addition to Acciona, it will undertake the works with Aecom and Parsons.
It is an 18-kilometre light rail line and, with a budget of 4,173 million euros, it is the largest infrastructure project in Calgary's history. The Government of Canada has committed 1.6 billion dollars, the province of Alberta 1.7 billion and the city another 2.2 billion.
In any case, this estimate was made in July 2020, before the rise in the price of construction materials around the world, so the figure could increase. It also includes the execution of the entire project, not just the construction phase.
The works will include 13 stations and some tunnels, since the train will also travel underground, as well as various bridges, three large park-and-ride parks and a maintenance building for train parking.
The objective of this macro-project is to create an important railway infrastructure in this town with a 46-kilometer route to cross Calgary from south to north.
Its stops will connect both residential areas and business centers, essential services and tourist points, which predicts a high use of this line called Green Line.
At the moment, this important project has its first phase underway, which includes connecting the Shepard station, where the unit depot will be located, with the 16 Avenue North station, north of the city.
Subsequently, the plan marks its extension by another 26 kilometers to enable a comprehensive fast and high-frequency transport service. Experts highlight this project's ability to promote investment opportunities and economic growth in the metropolitan area of ​​this city located about 80 kilometers from the Rocky Mountains, "also contributing to improving the quality of life of citizens and achieving a city more sustainable and accessible.
The winning consortium will be chosen in the first quarter of next year, after which a 12-month study period will begin, with the implementation and works phase expected to begin in the second quarter of 2024.
CAF, the train and bus manufacturer based in Beasain (Guipúzcoa), won the contract in November last year to supply 28 light trains, with an option for 24 more units, for 300 million euros, for this line.
The unit belongs to CAF's tramway platform, called Urbos, and will have seven modules along its 42-meter length.
With capacity for 288 passengers, of which 73 can be seated, its design will offer safety and comfort to users, also highlighting the accessibility of the vehicle and its spaciousness as another of its main characteristics.