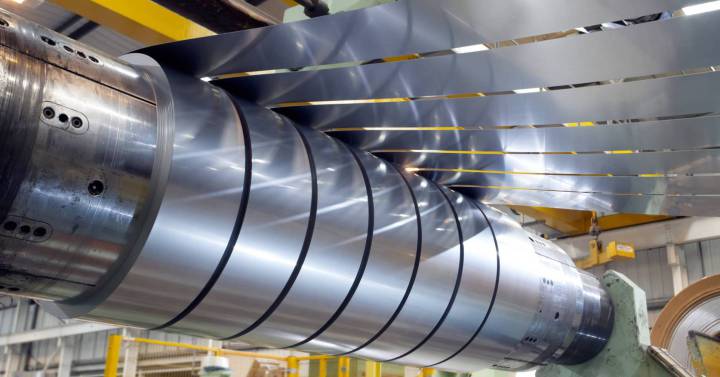 The Acerinox Group obtained a net profit of 373 million euros profit during the first three quarters of the year, which means multiply by more than twelve the one achieved a year earlier, which stood at 31 million euros, as reported by the company, which has highlighted that it is the second best results between January and September during its 51-year history.
"The management carried out in cost control and efficiency improvement has made it possible to take advantage of the good market situation ", he assured the CEO, Bernardo Velázquez.
Between January and September, Acerinox recorded a turnover for the amount of 4,769 million euros, 38% higher than the same period of the year above, and a gross operating result (Ebitda) of 671 million euros, 2.7 times higher. Thus, the Ebitda margin on sales rises al 14%.
Steelmaking production, 1,992,038 tons, increased by 26% compared to to the same period of the previous year.
The company has highlighted that these results are driven by the good performance of the market in the United States and added that all the group's business units are obtaining positive results, although in the case of Acerinox Europa the improvement is being limited due to the rise in energy costs.
Likewise, the company has highlighted that the good situation of the portfolio of orders, both in the stainless and alloys divisions high performance, allows you to have visibility until the first trimester of the next exercise.
Despite the seasonality at the end of the year, Acerinox estimates that Ebitda in the fourth quarter will be slightly higher than in the third quarter due to strong demand and low levels of inventories.
"If these estimates are met, the best results would be achieved of its history, "he highlighted.
Specifically, during the third quarter of the year the good activity in all markets in the stainless division and reached pre-covid levels in the high performance alloys division.
The quarterly profit rose to 171 million euros, six times higher than in the third quarter of 2020 and 37% higher than in the second quarter of this year.
The group's net financial debt, 764 million euros, was reduced at 74 million euros compared to June 30, 2021.