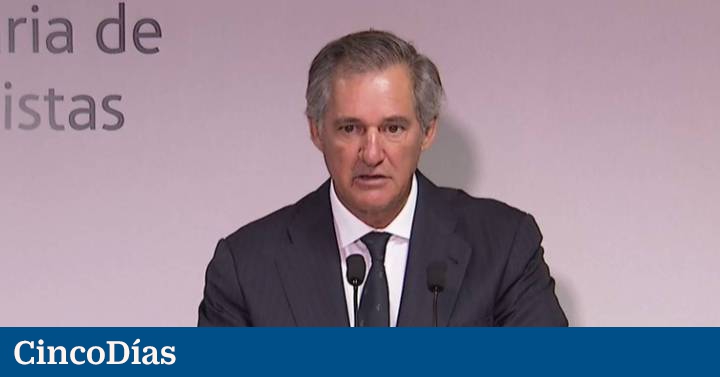 The Acciona group has presented this afternoon a closing of 2021 with 332 million net profita figure 14.2% lower than that of 2020. In comparable terms, the company defends, the result grows almost 63%. And it is that a year ago effects were collected such as the reversal of impairments due to the increase in the useful life of different renewable assets (79 million) or due to the participation in Nordex (145 million).
Revenues improved by 25%, reaching 8,104 million euros, and gross operating profit also achieved strong growth, 31%, to 1,483 million.
In a context still marked by the pandemic, drive has taken a decisive step in investment, which increased by 59%. At the same time, it has tried to keep debt at bay, with a reduction of 8.2%. The net financial debt was reduced to 4,344 million.
The snip to leverage is explained by the IPO of Acciona Energy, in July 2021, which has also served as the basis for investing in other businesses.
Acciona declares an ordinary net investment of 1,319 million (59.2% more), with the Energy division leading this effort: 819 million on the way to doubling its installed capacity to 20GW in 2025. Infrastructure, for its part, made a net investment of 185 million.
In addition to these results, Acciona's board has proposed the distribution of a dividend of 4.10 euros per share charged to the results of 2021, rising from 3.9 euros in 2020.
Double digit improvements
By activities, Infrastructure was the sales engine with 4,870 million, 24% up, for an EBITDA of 323 million, soaring 51%. The division's portfolio sets a new ceiling at 18,096 million after a notable increase of 21%. In a good contracting year, the company signed works for 8,546 million.
Within this area, Construction raised revenues by 30.6%, reaping 3,626 million, for an EBITDA of 163 million, which grew by a spectacular 225%. The turnover of Water rose to 1,052 million (+7.8%) with an EBITDA of 100 million (+18.3%).
Acciona Energy had a turnover of 2,472 million (+39.8%), of which 1,806 million increased the EBITDA (+25.1%). The listed company installed a total of 557 MW last year, bringing its total capacity to 11.2GW. The US and Spain are now the markets with the highest volume of megawatts under construction, with a total of 691 of the 800 that Acciona plans to execute this year.
The Real Estate area entered 190 million (-5.7%), weighed down by a lower number of homes delivered in the period (443 in 2021 compared to 744 in 2020. Its gross result grew by 45%, to 27 million.
Bestinver, finally, increased its turnover to 128 million (+12.1%) and its EBITDA to 67 million (+7.1%). As of December 31, 2021, the funds under management of the firm stood at 7,046 million (+10.7%).