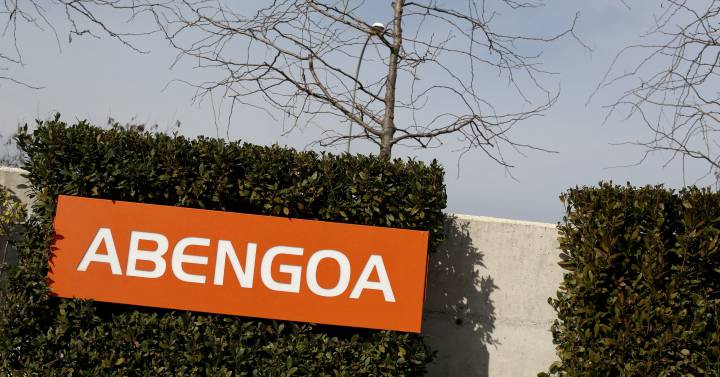 Abengoa's parent company tries to turn around the legal setback on Friday. The board of directors of Abengoa SA has decided to appeal the liquidation order of the company and has put on the table a last-minute proposal to save the Andalusian group. It is an injection of 200 million from the Sinclair Capital fund, supported by the Portuguese company RCP, plus 300 million in guarantees.
Abengoa SA has been in bankruptcy proceedings since February 2021. A month ago, the judge decided to transform the bankruptcy into the agreement phase and gave the company until July 1 to present a rescue plan. The company – chaired by Clemente Fernández, representative of a group of shareholders – had asked the judge for an extra term to present that agreement. A measure that was rejected, so the judge ordered the dissolution of the company and the dismissal of the board of directors.
The company is now trying to make a move. The council has decided this Monday to appeal the judge's liquidation order. And, as proof that it has solid foundations to try to close the rescue of the company in the coming weeks, it has submitted an offer, backed by Sinclair Capital and the Portuguese company RCP. Sinclair Capital is a British fund that, according to its website, was founded in 2017 by the financier Massimo Stabilini.
The point is that Abengoa's parent company no longer has any productive assets. All of them were transferred to Abenewco I, in the rescue plan launched by the areedores in the summer of 2020 and which meant that they would come to control the company's assets. This plan failed twice. The first due to the refusal of the Junta de Andalucía to inject the 20 million requested by the company. The second, due to SEPI not rescuing the group with the 249 million it had requested. And that conditioned the participation in the process of the Californian fund Terramar, which had promised to inject another 200 million.
After SEPI's no, communicated last week, and Terramar's withdrawal, the efforts to save Abenewco and the rest of Abengoa's subsidiaries from insolvency proceedings have fallen on deaf ears. The company requested the pre-bankruptcy of creditors both for Abenewco I and for 26 other companies, hoping to shield its assets for four months. And that in this time one or several offers appear that allow what remains of the great Andalusian engineering group, with a workforce of 5,000 workers, to be saved from bankruptcy.
At the same time that Abengoa SA has presented this offer, the company's workers meet with representatives of the Junta de Andalucía and the Ministry of Industry. At a summit sponsored by the Seville City Council, they try to find a solution that frees the company from bankruptcy.