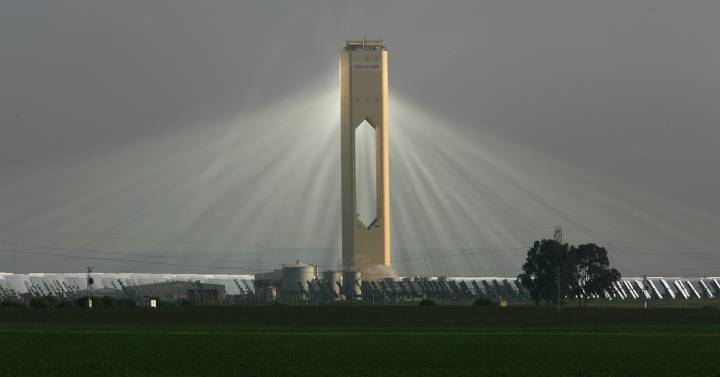 Abengoa has extended until December 15 the maturity of the loan with its suppliers, as reported by the company to the National Securities Market Commission (CNMV), after having obtained the majority support of the suppliers adhering to it. The previous deadline for loan maturities was set at September 30.
On the other hand, the ordinary general meeting of shareholders, held last Friday, approved the proposal to expressly empower the chairman of the board of directors, the secretary of the board and the bankruptcy administration so that any of them, without distinction, appear before a notary, grant the necessary public deeds and proceed, if it is the case, to the registration in the Mercantile Registry of the resolutions adopted that legally require it.
Likewise, the board of directors was authorized to "interpret, apply, execute and develop" the approved agreements, including the "correction and compliance with them, as well as proceed to delegate to any of its members to grant any deed of rectification. or complementary that is necessary to correct any error, defect or omission that could prevent the registration of any agreement ".
The shareholders rejected the remaining proposed resolutions included in the agenda of the meeting that was sent to said committee.
Last Friday, the minority shareholders of Abengoa, whose titles are syndicated on the AbengoaShares platform, entered the board of directors of Abengoa and Abenewco 1. Clemente Fernández González will sit on both boards, while José Joaquín Martínez Sieso will sit on the of the subsidiary company. In addition, José Luis López-Bravo resigned as chairman of the board of the parent company. Subsequently, Fernández González was appointed chairman of the council.
The infrastructure and renewable energy group requested last February the declaration of voluntary bankruptcy due to the fact that it had not been able to get the financial creditors to grant the consents to extend the deadline again for the closing and execution of the restructuring agreement.
In mid-March, Abengoa requested SEPI to bail out its Abenewco 1 company, to which it transferred the most valuable assets and activities of the parent company, for an amount of 249 million euros. Specifically, the company presented the holding public a request for temporary public support under the Strategic Companies Solvency Support Fund, created by the Government to help companies impacted by the Covid-19 crisis and endowed with 10,000 million euros.
In May, US fund Terramar submitted a rescue offer for Abenewco 1, which is opposed by minority shareholders group AbengoaShares.
On July 7, the Commercial Court of Seville declared the suspension of Abengoa's patrimonial powers, thus agreeing to the change of regime requested on June 22 by the company's bankruptcy administration (Ernst & Young Abogados). It also resolved that the political and economic rights of the bankrupt in its subsidiaries will be exercised by the bankruptcy administration.