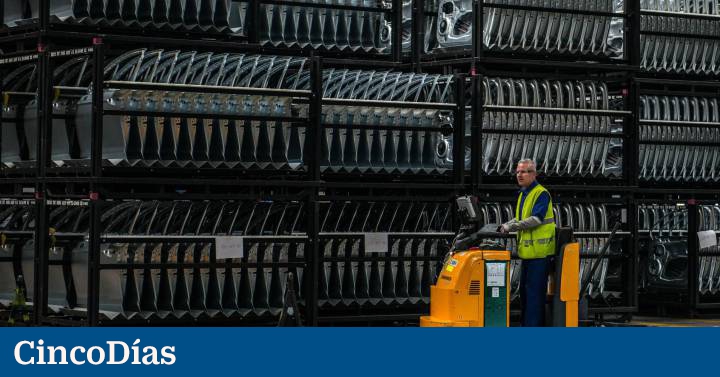 The UGT union, the majority in the Ford plant in Almussafes where approximately 6,000 people work, has reported this Monday that 75% of the workforce has voted in favor of the preliminary agreement reached between this union and the car manufacturer to improve competitiveness from the factory and thus get Ford to assign electric vehicles.
"The objective is none other than to add support to the agreement for electrification and to obtain the maximum arguments and the best conditions in favor of our factory when making decisions by the Ford management in Detroit", said UGT in a statement. It is expected that said decision will be communicated in the middle of the year.
The percentage of participation in the vote was 70.2% (4,193 votes). A total of 3,143 employees (74.9%) voted in favor and 948 (22.6%) against, while there were 102 abstentions. The pact between Ford and UGT is based mainly on two legs: a salary containment and a series of flexibility measures.
In the salary part, UGT agreed with Ford on a series of salary increases for the 2022-2025 period that will not be consolidated in tables, that is, they will not become part of the worker's fixed salary, so they can be understood as a extra pay. With the agreement, the salaries of the staff will receive an extra 1,000 euros during 2022; in 2023, the payment will be 1,500 euros (on the current salary base, since the previous year's payment was not consolidated in the table); in 2024, the payment will be 2,000 euros and, finally, in 2025, the increase will be 2,500 euros. In 2026, salaries will return to the path of behavior of inflation, with an increase of 1.6%. If inflation is higher, the company must pay the CPI plus half a point retroactively to January 1.
Among the main flexibility measures agreed is the increase in daily shifts by 15 minutes from 2025, which is when the electric models are supposed to arrive at the factory. In addition, the days of industrial working hours (there are a total of four throughout the year) may be worked without this entailing an additional cost for the company, as long as they do not have to resort to an ERTE. This pact will only come into force if Ford gives electric cars to Almussafes.