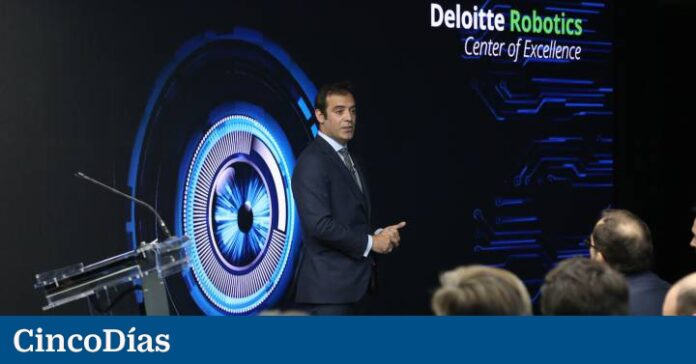 The number of organizations that use intelligent automation technologies in their business model continues to grow. This year it has risen to 73% compared to 58% in 2019, according to Deloitte's annual study Automation with intelligence, in which 441 companies from around the world, including Spain, were interviewed.
The report thus confirms that three out of four companies have already incorporated technologies such as RPA (process automation using robots), machine learning or machine learning, natural language processing or BPM (Business Process Management), among others.
Of that 73%, 23% say they are carrying out between 11 and 50 automations and up to 13% say they are scaling their strategy with more than 51 automated processes, figures that are almost double the views in 2018 (12% and 8%, respectively). Similarly, 36% affirm that they are conducting pilot tests with up to 10 automations. As they recall from Deloitte, in 2015, the year of the first edition of their study, only 13% of organizations considered automating processes through robots in the short term.
The Deloitte study also reveals that two in three organizations have used and implemented automation in response to the challenges of the pandemic, allowing for more remote work and addressing rapid increases in processing requirements. 23% of respondents say they have prioritized automations that improve the resilience of their organization. However, the responses "do not point to a conclusive vision of how the pandemic has affected this type of investment," concludes the report, because while 21% of those surveyed maintain that the health crisis has increased the rate of investment, a 30% defend the opposite and 40% of companies affirm that the pandemic has not altered their rate of investment in this area.
For Luis González Gugel, partner responsible for Robotics at Deloitte, the true value of these technologies lies in their transforming power if their implementation is approached from a strategic business vision, taking into account people, processes and technology. "And from this perspective it is explained, and it is absolutely coherent, that digitization (and with it the field of intelligent automation) is one of the four pillars of the EU's Next Generation grant program. [el fondo de reconstrucción dotado con 750.000 millones]. In this sense, there is still a long way to go in organizations ", points out this expert.
The global market for automation technologies is growing at an annual rate of 40.6% and is estimated to reach 25.66 billion annually by 2027. According to the Deloitte study, RPA continues to be the most used automation technology (78% say they have made implantations of this type and 16% expect to do so in the next three years). Far behind are optical and intelligent character recognition (51%) and BPM (36%), with a growth prospect of 30% in the short term both; process monitoring (33%), and orchestration (32%), to efficiently chain automations that work in disparate environments.
Likewise, the report highlights that, despite the fact that only 34% of companies affirm that they are implementing artificial intelligence solutions today, more than half (52%) of those surveyed plan to implement it in the next triennium.
Interestingly, the Deloitte study also reveals that only one in ten organizations claims to have increased their investment in automation due to Covid-19, although two-thirds claim to have made use of it in their response to this challenge.
The report also reveals that automation in the cloud is one of the booming trends (31% of large organizations have accelerated their investment in this area as a result of the pandemic). Gugel points out that "it is estimated that investments in this area are going to double in the next three years. And the reasons that would be leading to this are scalability, faster implementation and lower cost."
Another data that the study throws up is that more than half of the organizations have not yet calculated how automation impacts their workforce, and this despite the fact that, due to the use of these technologies, they have seen or will see their roles and tasks change. and the way they perform. Nine out of ten executives interviewed hope, he said, that their investments in automation will increase the capacity of their workforce over the next three years.
In this sense, managers of companies that have already implemented or scaled their automation processes confirm that they have achieved an increase of 12%. "The true value [de la automatización] it is captured by implementing technology that allows people and intelligent machines to form a team and work together, and in imagining new processes or non-existent processes that are generators of new streams of benefit ", continues Gugel.
Among the barriers to the larger-scale adoption of these technologies, respondents point to the fragmentation of processes, lack of technological preparation, resistance to change, lack of clear vision and the cost of implementation. "In Spain, automation programs at scale are beginning to be generalized mainly in large corporations (…) In the same way, medium-sized companies and SMEs are beginning to understand the potential that automation has to transform their business models. business relying on solutions cloud that facilitate access to technology ", highlights the manager.
.