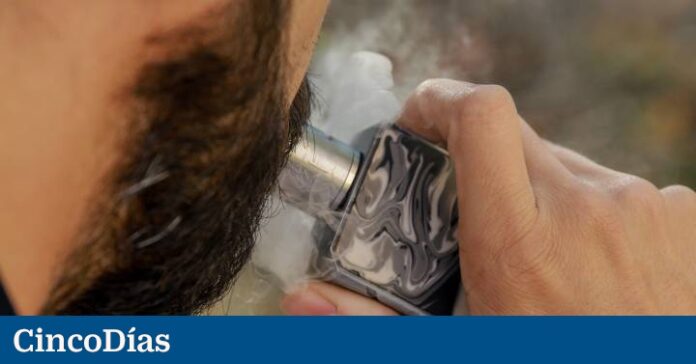 Alternatives to the traditional cigarette continue to advance in Spain. Proof of this is the entry of the main tobacco companies in the last year in this market, still incipient but in which these companies have their expectations of future viability deposited.
A market that, in the Spanish case, is consolidated as a way out of tobacco for smokers. This is indicated by the study "Patterns and reasons for using electronic cigarettes", prepared by the demographic firm Sigma Dos, prepared on the basis of more than 18,000 telephone interviews conducted between May and June of this year.
From these it is extracted that 56% of the users of these devices and who are also smokers have decided to vape to quit tobacco or, at least, reduce tobacco consumption. In the first case, 34.1% of those surveyed, while 24.6% opted for the second. Other reasons given are curiosity or because they are less harmful to health, according to the answers.
Data from Sigma Dos show that 2.2% of Spaniards vape, either regularly or sporadically, or making it compatible with traditional tobacco. 0.7% do it daily.
Of that population of vapers, 65% also smoke tobacco. And of these, nine out of 10 claim to have been successful in reducing tobacco use thanks to the electronic cigarette. Of those who have already given up altogether, 40% say that these devices helped them to stop smoking or to reduce consumption during the quitting process.
The study data indicate that the electronic cigarette serves as an escape route for different forms of smoking, since 91% of users of vaping devices were already smoking when they started using them. Among the younger population, 81% of them were also using tobacco when they started vaping.
Regarding future intentions, the Sigma Dos survey indicates that 47.3% of electronic cigarette users who also smoke tobacco are thinking of quitting, and 37% consider these devices as the main method to do so or, at least , to reduce consumption.
Regarding vaping habits, the study reflects that between 27% and 30% of users use it daily, although its prevalence is different according to age, since only 1% of those over 50 years they use them regularly.