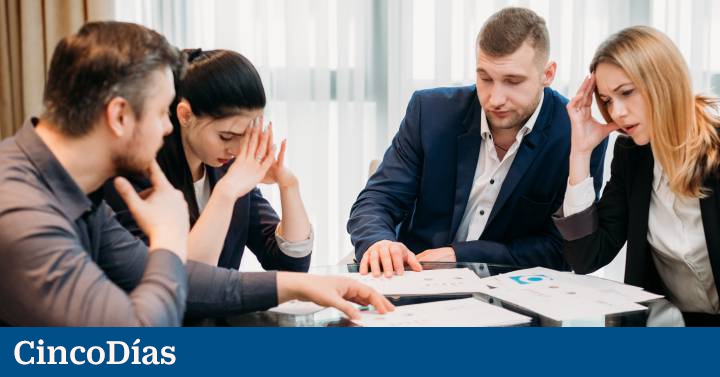 Non-payments weigh down business hiring. 42% of companies say that delinquency has prevented them from hiring new employees. The data belongs to the European Payment Report of Intrum.
The figures registered by Intrum agree with those registered at the beginning of February by the Cepyme Default Observatory. According to this, 70.5% of invoices issued are paid late. In addition, the average payment period has increased to 82.5 days on average.
Despite the data, currently the influence of delinquencies in hiring is ten points lower than that registered in 2020. The report carried out by Intrum highlights that in 2020, 52% of companies recognized that late payments hindered their hiring of personal. Currently, the figure stands at 42%.
advance payments
This decrease can also be seen in other countries such as the United Kingdom, where it has also decreased by 10 points, or in others such as Germany, which has gone from 59% to 42%, or France, for example, from 57% to 45%. On the other hand, in Italy the number of companies that acknowledge not contracting due to defaults has risen by 7 points.
These data show that the late payment of invoices is a problem for thousands of companies. However, this is recognized by 8 out of 10 companies, as a real threat. According to the report, delays and long payment terms are a problem for businesses to survive.
In 81% of cases, employers believe that the delay in paying invoices is a serious problem, while 83% of them see long payment terms as more of a threat. This last case has increased, as reflected in the report, by 14 points in one year.
From Intrum they warn that this fact reflects the need for companies to have greater measures to be able to protect themselves against delinquency. Some of them would be payment in advance, credit insurance or the request for bank guarantees.