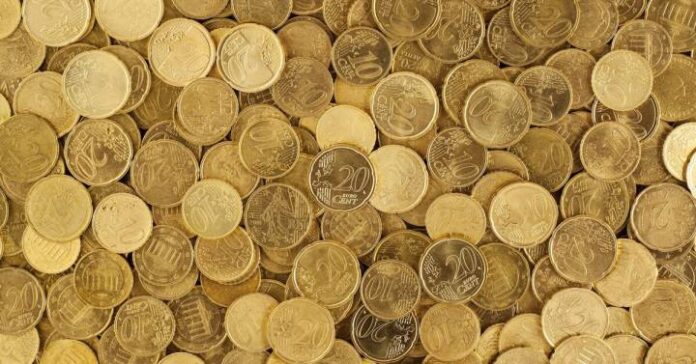 Payment systems are becoming a strategic leg of the banks, which has become more relevant with the pandemic. Virtually all banks, in fact, are "urgently increasing the modernization" of these systems, according to a report by Accenture. This analysis, which has just been published, concludes that "in Spain in 2030 it is expected that 29,800 million transactions, valued at 623,600 million dollars (about 508,441 million euros), will go from being made in cash to being carried out through cards and digital payments ".
Globally, almost 420,000 million transactions – valued at $ 7 trillion – will go from being carried out in cash to made through cards and digital payments in 2023, reaching 48 trillion dollars in 2030.
The report by Accenture is based on a survey of 120 bank executives around the world on the transformation of their payments business.
The now accelerating shift from cash to digital payment is putting additional pressure on banks. 75% of the banking executives surveyed say the pandemic has increased the urgency of their plans to modernize payment systems. "Covid has accelerated the shift to digital payments at a pace that banks could not have anticipated," explains Luis Cantero, head of payments at Accenture. "The pandemic is going to change forever the way consumers buy and pay for products, as they prioritize convenience above all else," he adds.
The survey also reveals that three-quarters of banks consider payments modernization to be driven by changes and regulation of the national payments infrastructure.
Still, the rapid shift towards digital payments differs from country to country, depending on the rate of decline in cash, the adoption of e-commerce, and the degree of activity of large technology companies in providing payment services. .
Interruption
Using Accenture's Payment Disruption Index, which measures current and future levels of payments industry disruption, the report notes that disruption is highest in the United States, followed closely by the United Kingdom, as consumers They opt for new forms of payment and non-banks take advantage of the opportunity to provide payment services.
In China, mobile wallets are rapidly displacing cash payments – 76% of transactions in 2019 were already made through mobile wallets, up from 12% in 2014. The reason is that Chinese consumers have already become accustomed to using mobile applications and QR codes to pay in restaurants and stores.
In mature markets, such as Western Europe, where payments have largely become a commodity, "we expect to see only gradual changes. The greatest opportunity will be in markets such as Southeast Asia and Latin America, where the use of cash has dominated and in some regions it has even increased during the pandemic ", emphasizes Cantero, who adds that in Spain the total shift towards cash digital payments will be slower than in the regions mentioned.
Despite the growth of these payment systems, only 13% of bank executives say that their bank's payment income has increased more than the average 6% growth rate of the market in the last three years, and only 16 % expect to increase payment income more than the expected average growth rate of 5% over the next three years.
"Banks are realizing that the way to make meaningful changes that impact consumers is to make modernizing payments a business priority. The banks that are successful will be those that incorporate modern payments into the way it is run and governed, paying more attention to flexible IT architecture and cloud technology that is better integrated throughout the business, "explains Luis Stonecutter.
.